Labour MP 'sexually harassed' as young activist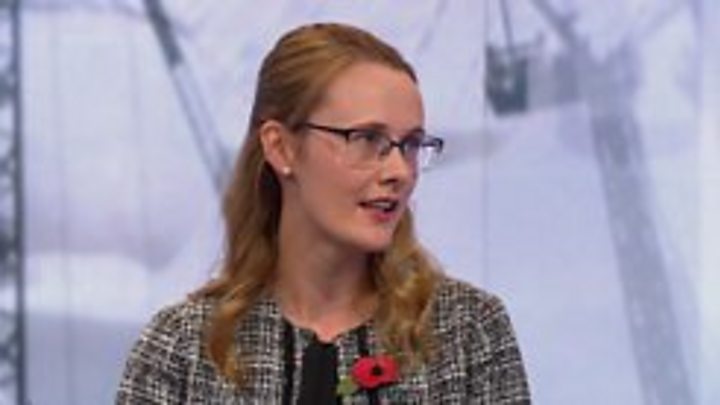 All political parties have a "responsibility" to deal with sexual harassment, a shadow minister has said, following her own experiences as a young activist.
Labour MP Cat Smith said she had to push away and run when a councillor attempted to kiss her after a party.
She was speaking to the BBC's Victoria Derbyshire programme.
Ms Smith also called for a procedure to be put in place for Westminster interns who experience sexual harassment.
Ms Smith, who is the shadow deputy leader of the Commons and shadow minister for voter engagement and youth affairs, said the incident took place many years and involved a senior Labour councillor with "a bit of a reputation".
"As I was leaving, he chose to leave the party at the same time as me under the guise of wanting to walk me to the nearest station so I got home safely," she said.
"I insisted that I was absolutely fine walking on my own and didn't feel the need to be accompanied but he insisted and did try and hold my hand on that walk.
"I resisted and didn't let him, but then once we got to the station he delved in for a kiss that definitely wasn't invited and I pushed him away and basically ran away from him."
Ms Smith said that, along with other female colleagues, she reported the incident and the man was "dealt with".
"We did manage to go through our party's procedures and as far as I'm aware he no longer behaves like that," she said.
Employer-employee relationship
Asked about Theresa May's proposals for a mediation service to be set up for all MPs, regardless of their party, Ms Smith said more needed to be done.
"I think every political party has a responsibility to deal with sexual harassment in their own parties. There needs to be a space for MPs' staff and also for interns and work experience as well.
"When you don't have that formal employer-employee relationship there needs to be something in place for them and maybe there is a space there for the House of Commons to have a process in place which could be led by the speaker.
"But it cannot just be that. It needs to be for parties as well, in situations like the one I've just mentioned where I was a party activist."
Ms Smith said the comments made by Labour MP Jared O'Mara were "totally indefensible" and "not welcome in our politics".
She insisted Jeremy Corbyn had a "zero tolerance approach" to sexual harassment in Westminster and "takes these issues very seriously".