What now for Theresa May and her party?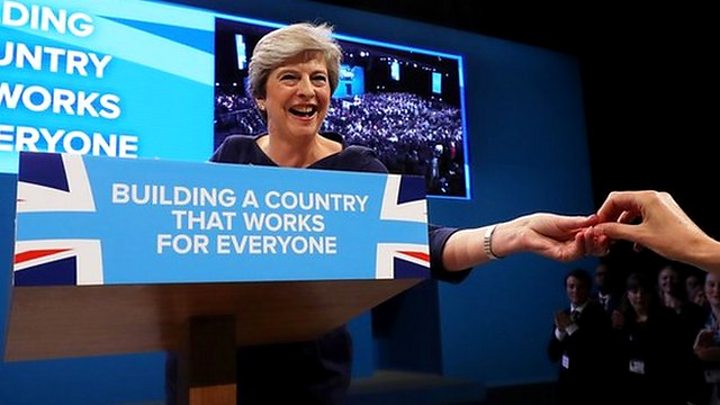 What now?
The conference has packed up. The prime minister is home. No one will forget her speech. And there are MPs who believe that today's surreal events ought to mark the beginning of the end.
There is a group of them ramping up their discussions about persuading her to go. One minister said the situation is "brutal" but the events will hasten her departure because it is "like the moment when the vet tells you it is more cruel to keep the labrador alive".
Politics is certainly cruel, and clearly the prime minister was the victim of some appallingly bad luck.
Another former minister told me that after the election and Grenfell it would only have taken one more event to trigger her exit and this "was the event".
In normal political times, it is probably the case that what one minister described as a "tragedy" today would have led to a prime minister being forced out or quitting.
But these aren't normal times. Allies of Theresa May say today she has shown her resilience and determination in spades, demonstrating exactly why she deserves to stay in the job.
A senior colleague of hers told me she importantly did manage to put forward a coherent vision and talked about her personal beliefs. More than that, for those who want her gone there are three obstacles.
First, with Brexit negotiations under way, any change of leader could be destabilising at a time when the UK needs to look strong. Second, Tory MPs don't agree on who a natural successor is, and a leadership election could open a Pandora's Box with untold consequences.
And third, many Tory MPs are terrified of a general election. Doing anything that could precipitate a national contest means their jobs are at risk.
But in the next few days the balance between the desire to end the torment on display today and preserve stability will be endlessly discussed by Tory MPs.
And in these volatile times few would predict what they will conclude.