Jeremy Corbyn: Labour is united around economic plan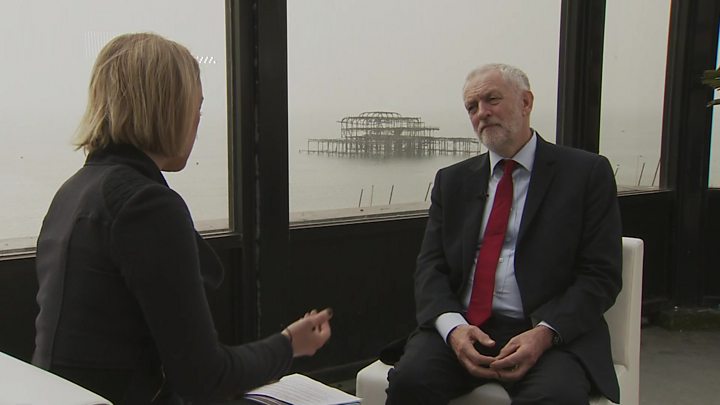 Jeremy Corbyn says Labour has united around his "different" economic strategy and promised "more details" on the party's flagship policies.
Speaking to the BBC's Laura Kuenssberg, he defended the need for more borrowing to fund his spending priorities.
He said he wanted all PFI contracts in public hands, likening them to "buying a house on a credit card".
"There's a pretty good mood around," he said, adding that he was ready for another general election at any time.
Mr Corbyn also said shadow chancellor John McDonnell was "right to look at all these scenarios" after he suggested that there needed to be planning in case there was a run on the pound if Labour went into government.
Mr McDonnell, a key ally of Mr Corbyn's, said the party was preparing detailed plans for government in the event of it winning an election called at short notice, including "war-game-type scenario-planning" for events such as "a run on the pound".
In the interview, the Labour leader said if he became prime minister he would hope to take all PFI-funded public sector projects back into public ownership.
While many of the schools built through private finance over the past 25 years were "wonderful buildings", he said they were "paying through the nose for it".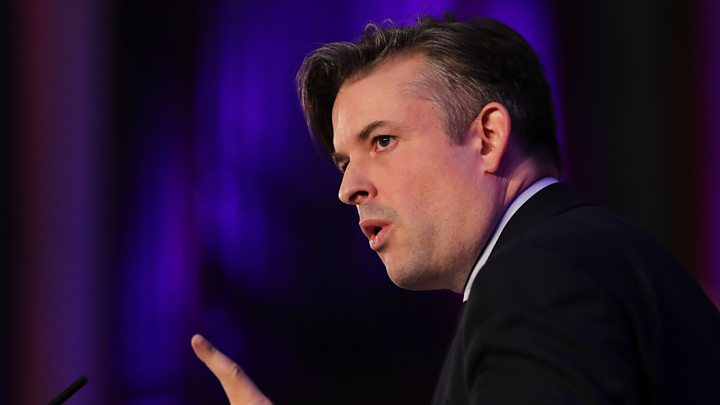 "It's like buying a house on a credit card," he said. "It's not a sensible way of doing things... I want to see public buildings developed and run by the public and funded by the traditional form of public investment and borrowing which is actually cheaper, more secure and more efficient than PFI contracts."
Speaking on Monday, Mr McDonnell said "wasteful" PFI contracts could cost the public purse £200bn over the coming decades while yielding "enormous profits" for the private sector. He pledged to end this "scandal" by "bringing them in-house".
But shadow health secretary Jon Ashworth has since suggested many of these contracts could be renegotiated rather than bought out.
'Love not fear'
Asked if there were mixed messages from senior figures on the issue, Mr Corbyn said this was a "fair point" adding that council-owned companies had already bought out some PFI deals.
"I have no problem with that…. Jon is quite right. Be slightly cautious on some of the health PFIs," he said.
There has been a buoyant mood at party conference this year after Labour defied expectations to gain 30 seats and wipe out the Conservatives' majority in June's general election.
For much of his tenure, Mr Corbyn has faced heavy criticism from his MPs, including a no-confidence vote and a leadership challenge - but he said the party was now "pretty united".
Asked if he had won the argument inside Labour, he said: "I was proud to stand and pleased to be elected - yes, there was a challenge but that's a year ago, let's pass that by - and I've put forward an economic strategy.
"We've put forward an economic strategy which is different and the party actually...is pretty united around the basic principles. There's a pretty good feeling and mood around."
Deputy leader Tom Watson has said he was wrong to doubt Mr Corbyn, and paid tribute to the leader in his speech in Brighton, singing his name from the stage and referring to him as "our next prime minister".
Recalling hearing the Jeremy Corbyn chant for the first time at Glastonbury, Mr Watson said: "As they sang, I realised it's actually better to be loved than to be feared. And Jeremy has shown us that it's possible."