Labour conference: Starmer claims 'grown-up' Brexit stance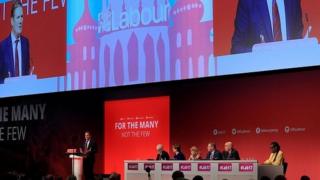 The Labour leadership has insisted its approach to Brexit is "grown-up and pragmatic" as it faced opposition from some activists at its conference.
Shadow Brexit Secretary Sir Keir Starmer said customs union and single market options should not be "swept off the table" at this stage.
He accused the Tories of "joyriding" the economy "off a cliff-edge".
But he faced claims that by not opposing Brexit Labour were letting the Tories "do what they want".
Members in Brighton discussed Brexit for an hour on Monday morning amid a row over why more time was not being given to the issue after it was not chosen by delegates among eight policy motions for full debate.
The focus of the session was about building agreement around Labour's existing policy and there will be no vote on contentious issues such as the future of single market membership.
But a number of Labour members criticised the party's pro-Brexit stance, suggesting they were giving the government a free ride.
Cameron Clack, from Stamford and Grantham, said Labour had "voted away" its chance to keep the UK in the single market and customs union, telling activists we "will be remembered as the opposition that let the Tories to do what they want with Brexit".
"We're supposed to be a party of outward-looking, internationalist, democratic socialists," he said.
But Sir Keir Starmer said that rather than laying down "rash ideological red lines" during the negotiations, Labour had settled on an agreed position which respected the result of last year's referendum but prioritised the economy and trade in exit talks.
Failing to reach any kind of deal with the EU was not a "viable option", warning that continued collaboration and co-operation was vital.
---
Analysis
By Laura Kuenssberg
What the shenanigans over a debate at Labour conference on the contentious issues around Brexit really shows us is who has the whip-hand now in the party.
The Corbyn-backing campaign group Momentum organised its members to choose subjects other than Brexit to be debated fully at the conference this week. It wasn't directly snuffed out by the leadership, it was a vote of delegates, but they act to protect their political hero.
Brexit is essentially the only big issue where Jeremy Corbyn is in conflict with the Labour membership. Motions that advocated membership of the single market or continuing freedom of movement clashed with the party's carefully constructed position on the EU and therefore would have given Corbyn's team a rough ride on the conference floor.
---
"Labour are now the grown-ups in the room," Mr Starmer said, insisting that "remaining in a form of customs union after a transition post-Brexit phase remained a "possible end destination" for the party.
"We are also flexible as to whether the benefits of the single market are best retained by negotiating a new single market relationship or working up from a bespoke trade deal," he added. "The outcome is what matters."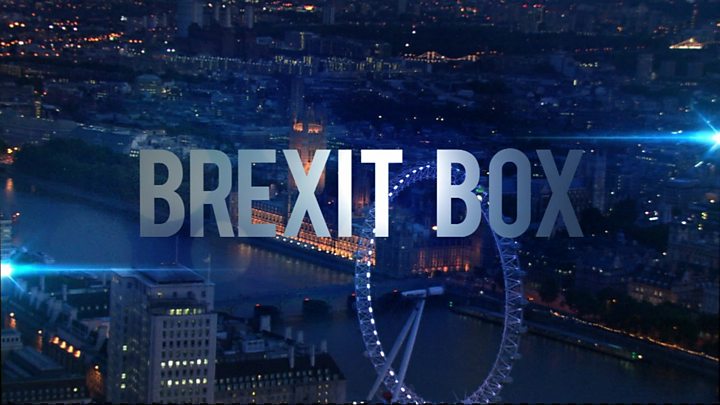 Labour has faced accusations it is downplaying the issue during its conference but shadow foreign secretary Emily Thornberry said Labour's front bench were "all pulling in the same direction" over Brexit.
Earlier, shadow chancellor John McDonnell insisted Labour was not trying to ignore the issue but the leadership had "no control" over issues chosen by members to be voted on, which include housing, rail, the NHS and pay but not Europe.
"The delegates choose their priorities and that is what they have done," he told BBC Radio 4's Today. "The leadership does not control that at all... the whole point of our party now is to hand our party back to the membership."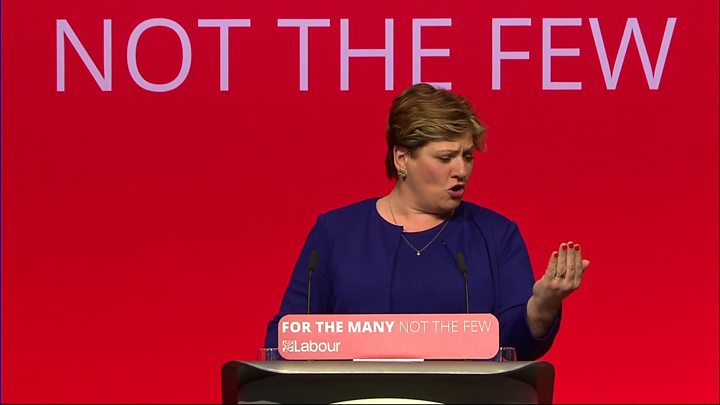 The Jeremy Corbyn-supporting Momentum group had urged its members not to support a resolution on Brexit, emailing them with an alternative list of subjects to choose - including the Grenfell Tower tragedy, rail, growth and investment, workers' rights and social care.
Several Labour MPs tweeted their displeasure at suggestions Brexit was being downplayed.
The BBC's political editor Laura Kuenssberg said that while minimising the opportunities for conflict might be seen as "politically clever", given the divisions in the party over Brexit, she said many MPs would find the situation "frustratingly vague".
But Hove activist Darryl Telles said a Stop Brexit protest on the first day of conference was intended to "undermine" Jeremy Corbyn's leadership.
"I remember the Monty Python sketch, the parrot is dead, it doesn't exist, it has ceased to exist. You have as much chance of stopping Brexit as Jeremy Corbyn has of wearing my Tottenham shirt."
Although Labour's ruling NEC will finalise an agreed statement on Brexit that delegates will be allowed to vote on this afternoon in an attempt to defuse tensions, it will not commit the party to single market membership beyond the transition period.