Tory MPs issue Brexit transition warning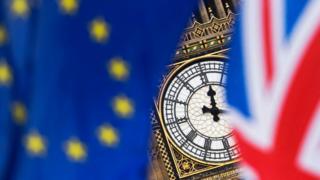 Dozens of Eurosceptic Tory MPs are warning ministers not to use a post-Brexit transitional period to stay in the EU "by stealth".
They say to remain in the single market for a period would be a "historic mistake", in a letter seen by the BBC.
MP Suella Fernandes, who circulated the letter, said its demands were all "consistent with government policy".
Downing Street said an "implementation period" was government policy but had not yet been agreed or negotiated.
Chancellor Philip Hammond has already said the UK will quit the EU's single market and customs union when it leaves in March 2019.
A so-called transitional period, after the UK leaves the EU but before new arrangements come into force, is intended to avoid a "cliff-edge" scenario for businesses and citizens.
The government has said this must come to an end by June 2022, when the next general election is due, and is hoping for a new free trade deal to replace the UK's single market membership.
---
Analysis by BBC political editor Laura Kuenssberg:
After a summer where Tory supporters of a more gradual Brexit were heartened by statements from ministers, now comes the, probably inevitable, pushback.
A letter leaked to the BBC, signed by dozens of Tory MPs, was scheduled for the pages of a Sunday newspaper, demanding that Theresa May stand firm, and stick to her original plan for Brexit.
The letter will be seen as a warning to ministers too, particularly Chancellor Philip Hammond who Eurosceptics see as trying to water down Mrs May's original Brexit plan to leave the single market and customs union.
---
The MPs' letter has been obtained by BBC political editor Laura Kuenssberg, who says it is designed to send a message to ministers "not to soften the government's plans".
One source told her it was a warning to "people like Hammond who think the election result means a softer Brexit".
But a Remain-supporting MP said the signatories were trying to "tie the government's hands on any transitional deal, destroying any chance of continuing the benefits of the customs union and the single market".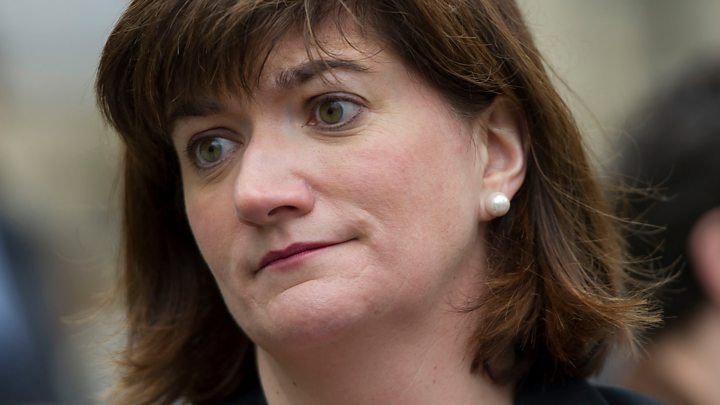 Already signed by nearly 40 Conservatives, it was drawn up for publication in a Sunday newspaper.
It says: "Continued membership of the single market, even as part of a transitional arrangement, would quite simply mean EU membership by another name - and we cannot allow our country to be kept in the EU by stealth.
"The government must respect the will of the British people, and that means leaving the Single Market at the same time as we leave the EU."
'Consistent with policy'
The letter also demands that the government adds clauses to any transition deal to establish a "clearly-defined timetable" for leaving the single market and customs union.
It also calls for the UK to be able to "unilaterally withdraw" from the transitional deal.
Suella Fernandes, who is a junior government aide, told the BBC that the letter stated that "we are in favour of" leaving the single market, the customs union, taking back control of laws and a time-limited transition period: "All of that is consistent with government policy."
A Downing Street spokeswoman said the implementation period had not yet been agreed, announced or negotiated. "We have been perfectly clear that we want an implementation period. That's government policy," she said.
"People have their opinions, but we have set out what our intentions are."
Unlike the government, Labour has said it would keep the UK in the single market and customs union for a transitional period which would be "as short as possible but as long as necessary".
Speaking in the Commons on Thursday morning, Brexit Secretary David Davis said Labour's proposals would be "the worst of all outcomes".