What we learned from MPs' maiden speeches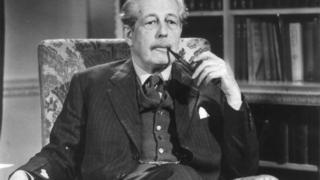 Making that first speech in the House of Commons is a rite of passage for new MPs. As ex-prime minister Harold Macmillan once said: "Except for going over the top in war there is hardly any experience so alarming as giving one's maiden speech."
So what have we learned about maiden speeches from this year's batch?
First, some numbers
This year's general election returned 99 new MPs - 11 have been MPs before and there are four Sinn Fein members who don't take their seats.
As returners aren't obliged to make second maiden speeches that leaves 84 MPs making their debut. So far, 76 of the June 2017 intake have done so - eight more will get their chance now that Parliament has resumed after its summer break.
The official advice?
For newbies wondering how to pitch their first speech, the timeless advice from the parliamentary authorities is to play it safe. They recommend being "uncontroversial" and "fairly brief" and suggest saying nice things about your predecessor and constituency.
Of the 76 new MPs who made their maidens before Parliament broke up for the summer, many embraced these conventions. But others happily ignored them.
Go first
Procrastination is tempting. One 19th Century MP put off doing his maiden speech for three years. No such timidity from Vicky Ford, the new Conservative MP for Chelmsford who got it over and done with. She was the first new MP to make a maiden speech - on 21 June.
The former MEP stuck to the conventions, paying tribute to her predecessor and lavishing praise on "brilliant" Chelmsford. "Our city centre is full of stunning new shops and restaurants. We have many excellent new homes and many outstanding schools." Job done.
Famous people
Margaret Thatcher, John Bright and Nelson Mandela were among the names you'd expect to pop up in a maiden speech. Some MPs went a bit off the beaten track. Reflecting on terrorism in Northern Ireland, the DUP's Emma Little Pengelly quoted the writer Maya Angelou: "History, despite its wrenching pain, cannot be unlived, but if faced with courage, need not be lived again."
A Conservative Kemi Badenoch turned to the film-maker and actor, Woody Allen to help explain her views on democracy. She said: "As Woody Allen said about sex, 'If it's not messy, you're not doing it right'."
Churchill
Who doesn't enjoy a good Churchill quotation? Always a safe bet to lend gravitas to your speech. A Conservative Leo Doherty (Aldershot) produced an apt Churchillian observation to finish his maiden speech. "Courage is what it takes to stand up and speak. Courage is also what it takes to sit down and listen."
The wartime leader appeals to MPs of all parties. Labour's Lesley Laird (Kirkcaldy and Cowdenbeath) said Churchill's concerns about the "the harsh excess of accumulated capital" and the "gaping sorrows of the left-out millions" ring true today. Incidentally, when Churchill made his own maiden speech in 1901, he spoke about the Boer War.
Historical titbits
New MPs conduct extensive research in the hope of uncovering some eye-catching information about their constituencies. Credit is due to the Conservative Bob Seely (Isle of Wight) who revealed that two poets, no less, Alfred Tennyson and John Keats were inspired by the island. It seems that Karl Marx was also a regular visitor.
Humour
A good joke is a guaranteed hit. And you don't have to be a comedy genius. With so much seriousness in the Commons, MPs seize on the chance for some levity. The self-deprecating style of the Conservative Eddie Hughes (Walsall North) went down well as he talked about buying a new suit for the occasion and reflected on how disappointed his constituents would be hearing him speak "nonsense". He revealed that he'd voted Labour in his youth but had been a "closet Conservative" all along.
Quirky
A bizarre revelation can make a speech stand out. On that front, it's hard to top the former actor and Conservative MP Giles Watling (Clacton) - probably best known for his role in the sitcom Bread - who recalled going on tour with Jason Donovan in a production of "Priscilla, Queen of the Desert".
Handy connections
Meanwhile - unusually - Gillian Keegan had personal information publicised by the Speaker John Bercow. After she'd finished her speech, Mr Bercow revealed - in the spirit of transparency - that she was godmother to two of his children.
Firsts
First woman MP, first black MP, first Muslim MP. Being the "first" is always memorable. In the 2017 intake Labour's Preet Gill (Birmingham Edgbaston) became the first female Sikh MP - she is yet to make her maiden speech. Meanwhile Labour's Tanmanjeet Singh Dhesi (Slough) is the first turban-wearing Sikh in the Commons. He revealed how much it meant to the Sikh community. "I was most overwhelmed during a recent trip up north, when an elderly gentleman walked up to me with tears streaming down his eyes and said, 'I'm proud, son, because I didn't think that I would see this in my lifetime'."
First names
There was one bizarre "first" worth a mention. Calling himself a "working class kid from a council estate" Labour's Darren Johnson revealed that he is the first "Darren" to be elected to the House of Commons.
Personal stories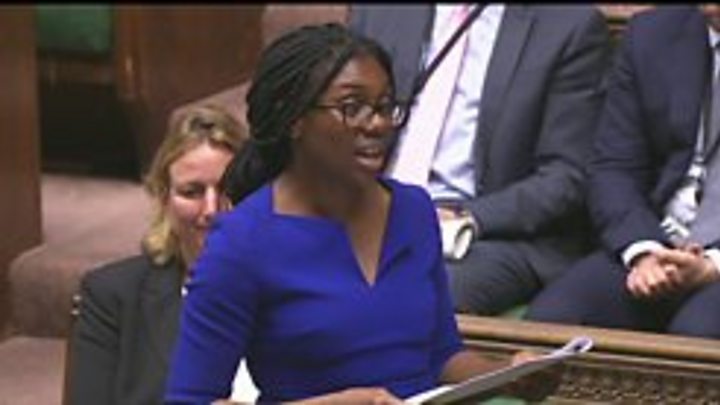 The life stories of some MPs can make for a compelling speech. Kemi Badenoch (Saffron Walden) talked about growing up in Nigeria, coming to Britain aged 16 and becoming a Conservative MP. She described living in poverty in Nigeria, without electricity and doing her homework by candlelight. The Liberal Democrat Wera Hobhouse, who was born in Germany, talked about how her mother "experienced directly the persecution under the Nazi terror". The MP said she was lucky to be born into a Germany that was determined never again to go down the "abyss of fanaticism, racial intolerance and exaggerated national pride".
Defying convention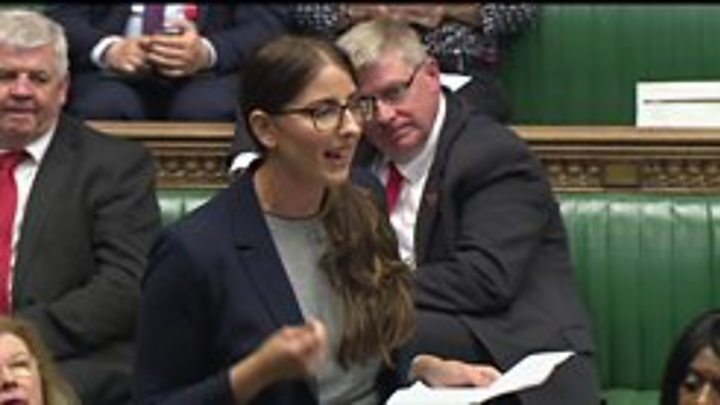 Laura Pidcock's speech stood out from the crowd when she criticised Parliament for reeking of "the establishment and power". The avoidance of controversy convention was put to one side as the Labour MP (North West Durham) turned on the Conservatives. "The most frustrating thing has been to sit opposite those people who tell me that things are better, and that suffering has lessened for my constituents," she said.
Controversial
A week after Emma Dent Coad was elected came the devastating fire at Grenfell tower in her Kensington constituency. In those circumstances, obeying the convention to be uncontroversial in a maiden speech would seem inappropriate. "The horror and fear of this man-made catastrophe will be etched in all our hearts forever," the Labour MP said. In a powerful speech, she said the "burnt carcase" of Grenfell Tower had revealed the "true face of Kensington" - poverty, malnutrition and a lack of care. The SNP's David Linden also got noticed with some hard-hitting observations. "We live in a society in which the middle class are told to blame the working class, the working class are told to blame the benefit claimants and the benefit claimants are told to blame the asylum seekers and refugees."
Rising star
Every now and then, there's a speech that marks an MP out as someone to watch. The Conservative Bim Afolami fell into that category with his self-assured contribution. The "rising star" speech is the right combination of content, demeanour and delivery. Educated at Eton, Bim Afolami - whose parents were from Nigeria - declared that he would be campaigning to improve education for all children, wherever they're educated.
Brexit
The biggest issue facing the UK - Brexit - was the elephant in the room. MPs can choose the debates in which they'd like to be called to make maidens. Only five opted for the Brexit debate on 26 June. Some MPs mentioned it in passing but generally steered clear of this most controversial of subjects. And with years of parliamentary debate on Brexit ahead... who can blame them?