Copeland by-election: Candidates list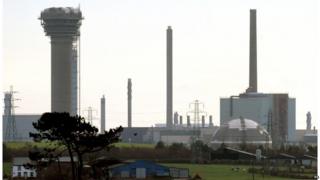 A by-election will be held in Copeland on 23 February following the resignation of sitting MP Jamie Reed.
Labour, which won the West Cumbrian seat with a 2,564 majority in 2015, has chosen Gill Troughton as its candidate.
The Conservatives, which came second in that poll, have selected Trudy Harrison to contest the seat.
The Liberal Democrats, UKIP and the Green Party are also fielding candidates while a number of independents are also standing.
The poll will be held on the same day as a by-election in Stoke-on-Trent Central.
Here is the full list of the candidates:
Michael Guest - Independent
Rebecca Hanson - Liberal Democrats
Trudy Harrison - Conservatives
Roy Ivinson - Independent
Jack Lenox - Green Party
Fiona Mills - UKIP
Gillian Troughton - Labour