Nigel Farage hired by Fox News as a political analyst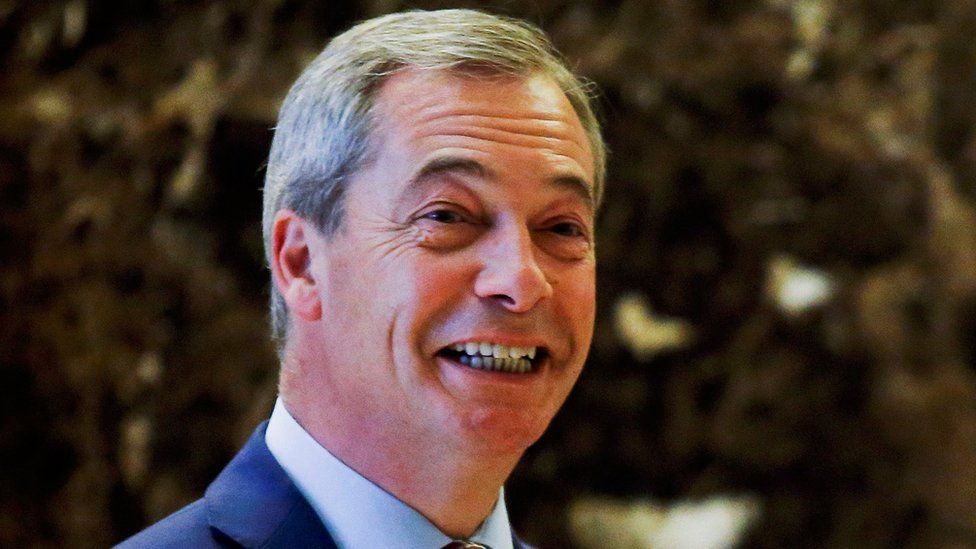 Nigel Farage has been hired as a commentator for American TV network Fox News, the broadcaster has announced.
The former UKIP leader will provide political analysis for the main channel, and the Fox Business Network's daytime and primetime programmes.
Mr Farage has been one of the UK's most prominent supporters of US President Donald Trump and appeared alongside him during his election campaign.
He was the first UK politician to meet Mr Trump after his win in November.
It comes shortly after he was given his own nightly show on UK radio station LBC.
Mr Farage travelled to Washington for Mr Trump's inauguration on Friday.
He also appeared on Fox Business to comment on the inauguration. He said: "Listening to the speech today, this is a political revolution and it's very exciting."
The US president tweeted in November that Mr Farage would make a good British ambassador to the US but Downing Street rejected the suggestion, saying there was "no vacancy".