Jeremy Corbyn and the immigration question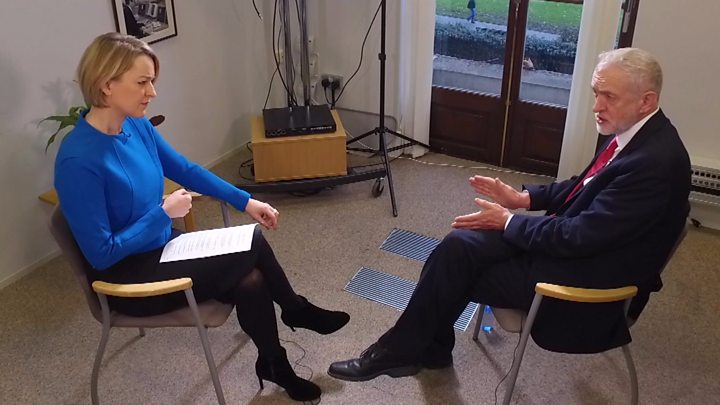 Here's the thing. Despite the impression given by Labour HQ overnight that Jeremy Corbyn was on the point of ditching his long held backing of the freedom of movement of European citizens - that allows an unlimited number of them to come and live and work in the UK - when push came to shove in interviews this morning, he couldn't quite bring himself to say it.
Yes, in a speech he'll say that he wants "fair" and "managed" levels of immigration, and a clampdown on abusive practices at work by many employers. But he has not changed his mind on the most basic question when it comes to immigration.
Does he think that the current levels, with 190,000 EU citizens coming to the UK last year are too high? "No."
For many of his supporters, that might be a relief. He has continually defended the rights of people to come to the UK and refused to put a limit on numbers.
So, if the Labour leader had a genuine change of heart, that could have caused him problems with his ardent base among the party membership, not least because his whole reputation is built on his long held adherence to a set of firm principles.
But for the increasing number of Labour MPs who have come to believe that the public demands a very different approach, it is a problem.
Whether it is the party's Deputy Leader Tom Watson, or the former leader Ed Miliband, even before the referendum when so much public concern about immigration was aired, there was a building view that the freedom of movement rules had to be changed.
That is driven partly because of the looming electoral threat to them from UKIP. More straightforwardly and importantly, it is what many MPs simply say voters tell them they want - and they might not vote for them next time unless they do something about it.
Their leader though, won't budge on the big question, his position on numbers.
He is instead putting forward again a policy that Labour has had since the last General Election, where the rules on employers would be tightened, to stop employers undercutting wages by exploiting foreign workers, and banning recruitment agencies from hiring only from overseas.
He told me this would "probably" reduce the numbers, and his team believe it could have a significant effect, but they can't put a figure on the kind of difference they believe it would make to the level of immigration.
Right now, that does not seem the kind of policy that is likely to convince millions of undecided voters when the clamour for limits to the country's record levels of immigration have only grown.
Just for good measure, Mr Corbyn repeated his idea of putting a limit on earnings that he first proposed last year, immediately lambasted by his political enemies.
As 2017 begins, Mr Corbyn's internal party critics will sigh, that still as the world changes around him, Mr Corbyn stays in his comfort zone, in the hope that eventually, more members of the public will join him there.