Hammond announces first Budget date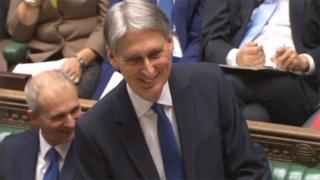 Chancellor Philip Hammond will publish his next Budget on Wednesday 8 March, the Treasury has announced.
It will be the last time the event happens in spring, as it will be moved to the autumn from then on.
It will also be the first Budget speech for Mr Hammond, who became chancellor when Theresa May became prime minister during the summer.
The Budget statement sets out the state of the economy and the government's plans for tax changes.