English laws process 'too opaque' say MPs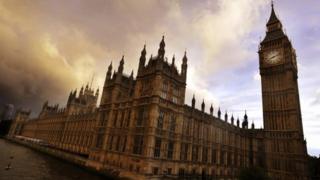 Rules allowing English MPs to decide matters which affect only England should be rewritten, a parliamentary report has said.
The "English Votes for English Laws" (Evel) procedure introduced by David Cameron was "opaque", the Commons Procedure Committee added.
The rules should be simplified and be made "more accessible", it recommended.
Evel was set up last year in response to complaints that Scottish MPs could vote on laws affecting only England.
Critics argued this was happening at the same time that English MPs would no longer had a say over increasing areas of Scottish policy, such as schools.
But, in its report, the cross-party Procedure Committee said it was "deeply dissatisfied" with the rules governing Evel, which were "opaque and defy interpretation by Members".
The report called on the government to use a review of Evel currently under way to "simplify and improve" the process.
The Procedure Committee's chairman, Conservative MP Charles Walker, said: "I hope that the government will reflect on our report and use it as an opportunity to greatly simplify the procedures around Evel.
"The current procedural complexities around English votes for English laws do no credit to the House."
The Procedure Committee said Evel was not providing "constituencies in England or England and Wales a separate and distinctive voice on legislation" and not "therefore delivering worthwhile benefits to such members", said the report.
The report called on the government to use the Evel review to "simplify and improve" the way the procedure works.