BBC Monitoring should be government funded - MPs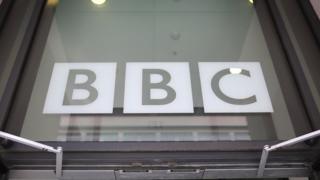 The government should restore its funding of BBC Monitoring, MPs have said.
The Foreign Affairs Committee said the service, which translates and analyses international news, is a "key source of information" for the Foreign Office.
A £4m shortfall means BBC Monitoring faces losing 40% of its staff in the UK and 20% abroad.
The Foreign Office said it "has confidence" in the current system of funding by the licence fee.
Since the start of World War Two, BBC Monitoring has been tracking global developments by keeping a watch on the world's media and now has an annual budget of about £27m.
The government passed responsibility for funding the service in 2013 to licence fee payers, following a change announced in then-chancellor George Osborne's 2010 spending review.
But the report from a cross-party committee of MPs said that decision should be reversed as it was made for "presentational" reasons.
"The Foreign and Commonwealth Office needs to be the eyes and ears of the UK abroad... BBC Monitoring is one of its key sources of information," it said.
"There is no good reason why the government should expect to have the benefit of a product which is key to policy-making without providing funding for it.
"The taxpayer is the main beneficiary of BBC Monitoring's work, not the licence fee payer; and logically the taxpayer should fund it," it added.
In a statement, the BBC said it too believes BBC Monitoring could continue to meet the government's needs after the planned restructuring.
"We will continue to honour the licence fee agreement from 2010.
"However, if the government decided there would benefits in offering additional direct funding to BBC Monitoring, we would be happy to consider this," a BBC spokeswoman said.
What is BBC Monitoring?
BBC Monitoring was set up in 1939 to tap into foreign broadcasts and propaganda during the Second World War
The service was independent from the BBC, and paid for by the Ministry of Defence, the Foreign Office and the BBC World Service
Since its inception, it has provided coverage of the Cold War, the Yugoslav War and most recently, the Arab Spring
The service translates communications from 100 languages from 150 countries, with offices across the globe
In 2013 the service began being paid for by the licence fee
Since 1943, Caversham Park in Berkshire has been the home of BBC Monitoring but after a £4m funding cut, the remaining journalists, academics and translators are to leave the country estate for offices in London