Ex-UKIP director Steve Stanbury re-joins the Conservatives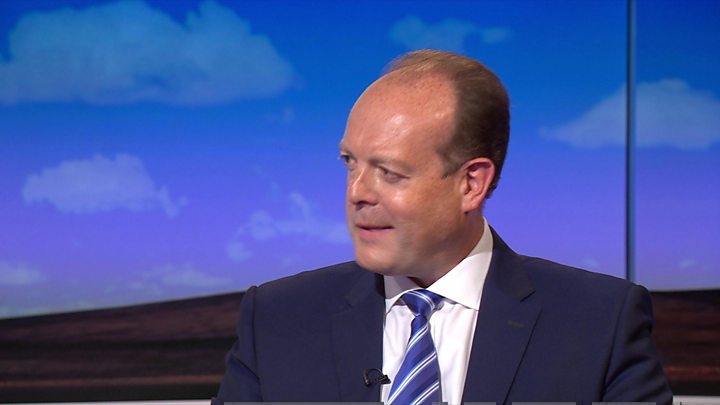 An ex-UKIP party director has re-joined the Conservatives, saying the party has no future now the UK is leaving the EU.
Steve Stanbury said UKIP had played an "important role" in securing the referendum on EU membership, and ultimately the vote to leave the bloc.
But having achieved its aim the party's "best days are behind it", he said, and urged others to switch to the Tories.
"Going forwards it's the Conservative Party that's better placed to deliver on Brexit," he told BBC Daily Politics.
Mr Stanbury was a UKIP party director from January to June 2015 and stood as the party's parliamentary candidate in the Forest of Dean constituency at the 2015 general election, where he came third.
Explaining his decision to leave UKIP, he said: "It's best days are behind it... UKIP's mission was to get a referendum and to contribute to the winning of that referendum, and it has done that spectacularly well."
And he urged his colleagues to "come home, come back to the Conservative Party because that's where and how we can actually deliver on Brexit".
"That's the priority now," he added.
Mr Stanbury said he had informed outgoing leader Nigel Farage of his intention to leave in a "very brief conversation" before the programme. Mr Farage was "disappointed" but did not try to make him stay, he added.