EU citizens 'left in limbo', says Vote Leave MP Gisela Stuart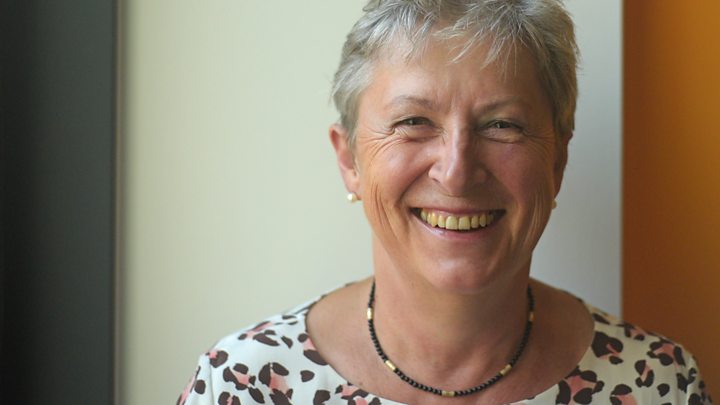 Leading Vote Leave figure Gisela Stuart says EU citizens in the UK have been "left in limbo" since the referendum.
The Labour MP will head a research project on how to protect their rights after the UK leaves the EU.
The cross-party inquiry, for the British Future think tank, will examine what kind of legal status could be granted to EU citizens in the UK.
Ministers have indicated they want to protect EU citizens' status - as long as a reciprocal deal can be negotiated.
But MPs from all parties have attacked the government's stance, saying people "are not bargaining chips".
Ms Stuart, former co-chair of the Vote Leave campaign, said the government should make clear "soon" that EU citizens in the UK - about three million people - will be allowed to stay after Brexit.
Speaking on BBC Radio 4's Today programme, she said she did not want to pre-empt her inquiry by specifying a cut-off date by which the EU nationals would need to have arrived in the UK to secure protected status.
'Right thing'
But she added that 23 June - the day of the referendum - was a "very significant date", after which "people knew what was coming".
She said the government should "take the initiative" and say it was protecting EU citizens' rights and that it expected the same treatment for UK nationals abroad.
Ministers, she added, should demonstrate that leaving the EU "doesn't mean that we're ignoring people's rights".
"There is wide agreement, among the public, politicians and business, that EU citizens are welcome here and that the government should make clear they can stay," Ms Stuart said.
"This is the right thing to do and what the Leave campaign promised all along."
'Practical questions'
She said she was "confident" the government would guarantee EU nationals status, after which there are "a whole series of practical questions that need to be answered".
"What legal status people will people have? How do they prove eligibility to stay? When is the cut-off date and how do we manage any possible migration surge ahead of it?".
The inquiry, which will publish its report in the autumn, will also look at what healthcare and welfare rights would be afforded to EU citizens in the UK.
Liberal Democrat leader Tim Farron said it was "pretty shameful" for Ms Stuart to be "claiming to be worried" about the rights of EU citizens.
He said she had been part of a campaign that "whipped up anti-immigrant feeling" and "contributed to an increase of hate crimes against Europeans".
"It is like the arsonist turning round and saying they are surprised that a fire took hold," he said.
'Uncertainty'
Also on the inquiry panel are Conservative MP Suella Fernandes, former UKIP deputy chairman Suzanne Evans, Labour MP Kate Green, editor of The Spectator magazine Fraser Nelson, Seamus Nevin of the Institute of Directors, Owen Tudor from trade union TUC, Professor Steve Peers from the University of Essex, and Sunder Katwala from British Future.
David Davis, who was appointed Brexit secretary by new Prime Minister Theresa May to oversee the negotiations on the UK's exit from the European Union, has said he wants to secure a "generous settlement" for both EU nationals in the UK, and British citizens abroad.
Ministers have said it would be "unwise" to fully "guarantee" EU citizens' rights without a deal for Britons abroad.
MPs from all sides have previously attacked this lack of certainty, including Labour's shadow home secretary Andy Burnham, who said "uncertainty hanging over [EU nationals'] right to be here is tantamount to undermining family life in our country".
A top civil servant at the Home Office, Mark Sedwill, has said EU nationals with a right to permanent residence can stay in the UK after it leaves the EU and enjoy the same rights.
The rights of those granted residence after five years were "quite clear" in law and it amounted to a guarantee of their future status, he said.
The rights of other EU nationals, he said, were subject to negotiations on Brexit and the "will of Parliament".
'Target Labour'
Ms Stuart was one of a minority of Labour MPs who campaigned for Brexit in the referendum, with most of her party colleagues supporting a Remain vote.
One of the contenders to become the next UKIP leader said her party should target these MPs in the next general election.
Elizabeth Jones said the party should be targeting areas in the north of England - which overwhelmingly backed Brexit - represented by Remain-supporting MPs.
"Seventeen and a half million people voted for Brexit and they don't have a voice in many of the constituencies in this country. Their MPs are resolutely Remain and they are quite clearly Brexit," she told Today.
---
Are you an EU national living in the UK? We'd be interested to hear your views on this story. Email us at haveyoursay@bbc.co.uk and please include a telephone number if you are happy to be contacted by a BBC journalist.
You can also contact us in the following ways: