Chakrabarti peerage timing a mistake, says Watson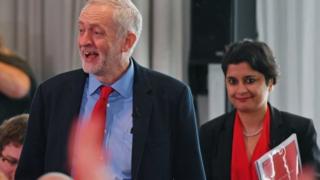 Labour's deputy leader has said it was a "mistake" for the party to nominate Shami Chakrabarti for a peerage as part of David Cameron's resignation honours.
Tom Watson, who had called for Labour to boycott the process, told the BBC he had not been consulted about the move.
Some Jewish groups have questioned her peerage, so soon after she chaired an inquiry into anti-Semitism in Labour.
But Labour Leader Jeremy Corbyn defended his decision, hailing her as "brilliant" and "fiercely independent".
He said she would "make a great contribution to the House of Lords" because of her skills as an advocate and because "she's committed to the abolition of the House of Lords and replacement with a democratically elected assembly - otherwise I wouldn't have dreamt of supporting her nomination".
Timing 'not great'
However his deputy Mr Watson said he was unaware Labour was putting anyone forward and while "highly regarded human rights lawyer" Ms Chakrabarti was more than qualified to be in the Lords, Labour should boycott a process in which awards were in the gift of a departing prime minister.
"The timing is not great for the Labour Party," he told Radio 4's Today.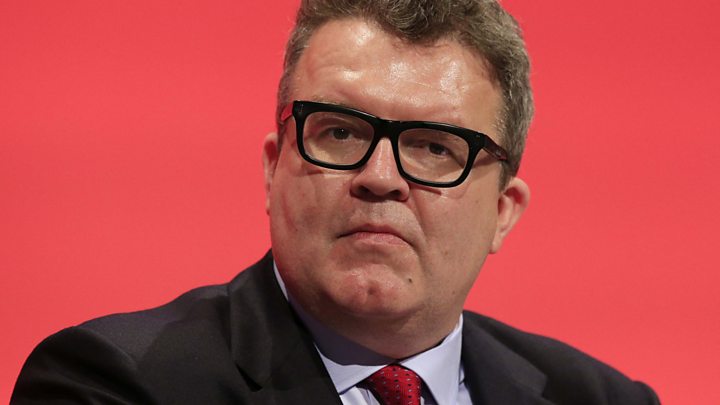 "I do think it's a mistake because I don't agree with resignation honours. I think Labour should be very clear that this is a discretionary power that should be removed from outgoing prime ministers.
"I don't want laws to be made in the chamber of David Cameron's friends."
Opposition leaders can nominate peers on several occasions, including at the end of each Parliament in what is known as the dissolution honours list but also when a prime minister leaves office.
Ms Chakrabarti, the former director of civil liberties group Liberty, was Mr Corbyn's only nomination as part of David Cameron's resignation list - which also saw peerages for 13 Conservatives and two civil servants.
In April, she was appointed to lead an independent inquiry into claims of anti-Semitism in the Labour Party following the suspension of MP Naz Shah and ex-London mayor Ken Livingstone.
'In tatters'
The review found there was evidence of "ignorant attitudes" but said the "Labour Party is not overrun by anti-Semitism, Islamophobia, or other forms of racism".
In a statement posted on Twitter, Chief Rabbi Ephraim Mirvis said: "Shami Chakrabarti has a proud record of public service, but in accepting this peerage, the credibility of her report lies in tatters and the Labour Party's stated intention, to unequivocally tackle anti-Semitism, remains woefully unrealised."
---
Who is Shami Chakrabarti
Called to the bar in 1994; associate Tenant at 39 Essex Chambers
Worked for the Home Office Legal Adviser's Branch between 1996 and 2001
Director of Liberty between 2003 and 2015; awarded a CBE in 2007
One of Olympic flag bearers at London 2012 Games
Served on the Leveson Inquiry into phone hacking
Chancellor of University of Essex
---
Gillian Merron, the former Labour MP who is now chief executive of the Board of Deputies of British Jews, said the peerage looked "like a reward" for writing a report which was seen as "something of a whitewash" by the Jewish community.
While Ms Chakrabarti undoubtedly had the skills and experience to be a peer, she said there was a "real question about the integrity surrounding this whole appointment".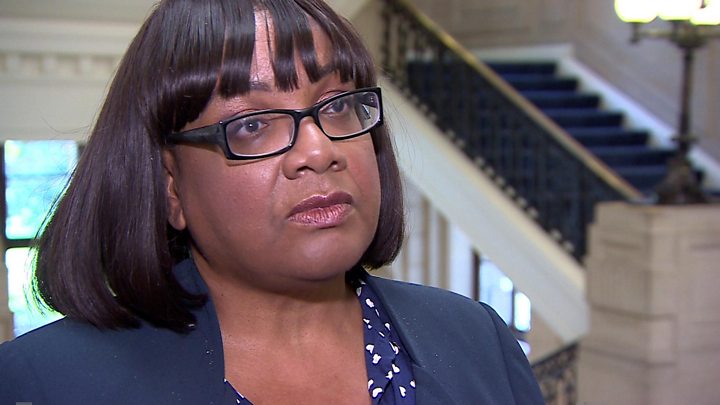 But shadow health secretary Diane Abbott, a close ally of Mr Corbyn's, said the Lords needed "real people" with expertise like Ms Chakrabarti.
"If anyone should be in the House of Lords on merit, if anyone should be an example to young women from diverse communities, it is Shami Chakrabarti," she told the BBC News Channel.
She also said it would be wrong for Labour to forfeit the right to any new peers while the Tories "piled up" their numbers in the House of Lords.
'Fodder'
In a statement, Ms Chakrabarti said: "This is a dangerous moment for our country and we share vital human rights values that need defending more than ever before in my lifetime."
Some former ministers have expressed reservations about David Cameron's honours nominations, which include former Downing Street staff, Conservative donors and Remain campaign officials.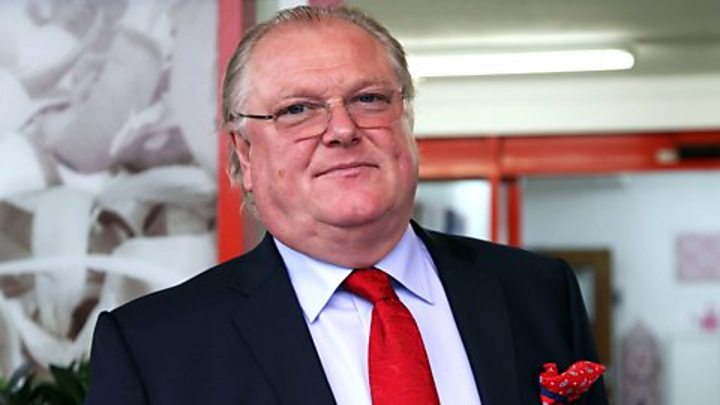 Baroness Williams, the Lib Dem grandee who retired from the Lords in February, said new peerages should not be "baubles and prizes" for those who worked closely with individual leaders.
"I think that is a very dubious path to go down," she told Radio 4's World at One.
"It should be a reward for service to the country as a whole not a reward for service to a particular party."
And Lord Digby Jones, who was given a peerage by former Labour PM Gordon Brown and now sits as cross-bencher, told World at One he feared many of the new peers were not worldly enough to make an impact immediately and risked becoming lobby "fodder".
But former leader of the House of Lords, Baroness Stowell, has defended the process, saying an unprecedented number of Conservative members of the unelected chamber had retired since 2010, including 13 in the past year, and needed to be replaced.