Tom Watson and Jeremy Corbyn meet Unite boss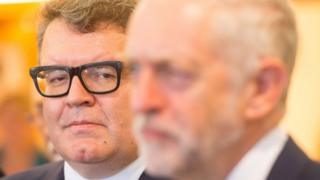 Jeremy Corbyn and Tom Watson held separate talks with the leader of the UK's biggest union to try to resolve the stand-off at the top of Labour.
Labour's leader and deputy leader discussed the situation with Unite general secretary Len McCluskey, who has called for the unions to broker a peace deal in the divided party.
Mr Watson, along with most Labour MPs, is calling for Mr Corbyn to quit.
But the leader's office said "there will be no resignation".
Mr Corbyn's spokesman described his meeting with the Unite chief as "very friendly", adding: "Len is looking at the lie of the land and Jeremy is happy for him to continue."
Sources close to Mr Watson had billed his talks as "the last throw of the dice".
Labour's shadow cabinet - most of which was reappointed after mass resignations in protest at Mr Corbyn's leadership - met on Tuesday, where BBC chief political correspondent Vicki Young said shadow home secretary Andy Burnham issued a plea for unity.
Former shadow business secretary Angela Eagle has said she will run against Mr Corbyn unless he steps down, saying she has enough support to mount a challenge to resolve the "impasse" in the party.
Mr Corbyn posted a video message on Monday to "talk directly" to Labour members.
He said he had a "huge responsibility" as leader, and added: "I am carrying out that responsibility and I am carrying on with that responsibility."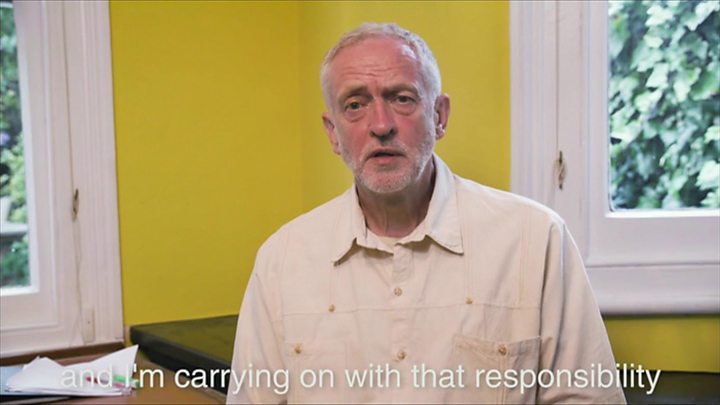 He urged colleagues to "come together now" and oppose the Conservative government, claiming Labour had "forced them back" in a number of policy areas.
Mr Corbyn said party membership was the highest it had been in his lifetime, adding: "That membership wants and expects all of us... to work together in their interests."
But addressing a meeting of the Parliamentary Labour Party on Monday evening, Mr Watson said he had told Mr Corbyn he needed the support of his MPs, and not just party members, if he wanted to stay in post.
He said he had received no indication Mr Corbyn would step down as leader and so he would meet with union leaders to try to broker some kind of compromise.
"If nothing comes out of that, then in the coming days we will see a leadership challenge, probably from Angela Eagle," said BBC chief political correspondent Vicki Young.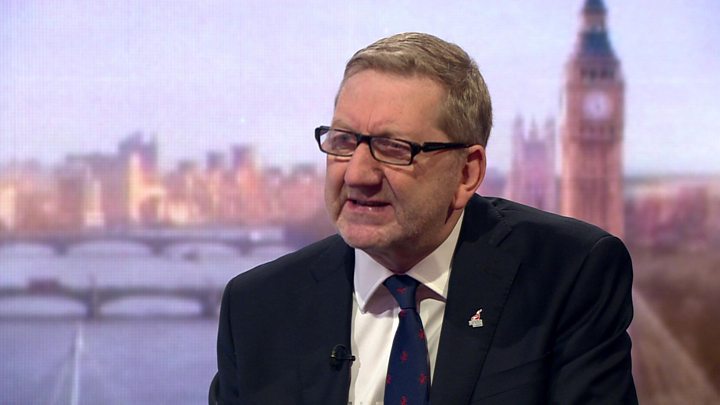 Last week's vote of no confidence in Mr Corbyn, which is not binding, followed mass resignations from his shadow cabinet, triggered by complaints about his efforts in the EU referendum campaign.
In response, there have been demonstrations in support of the leader from Labour members, who overwhelmingly chose him as leader last year.