How the Johnson campaign bid unravelled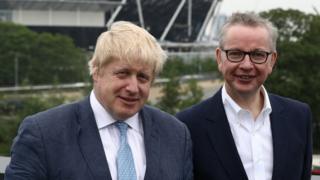 All through the morning Boris Johnson had been haemorrhaging support. A friend of his told me: "Gove has completely knifed him."
We have been told that Lynton Crosby - Johnson's campaign chief - didn't think he had enough heavyweight names to get the show on the road.
Michael Gove's announcement caught a lot of people by surprise. In the minutes afterwards, one of our producers rang a minister and was greeted with expletives followed by the joke, "I'm backing Angela Eagle."
There is bafflement and bitterness among Boris Johnson's friends. One told me that the Brexit vote would now be split as Boris Johnson would not back Michael Gove, would keep his powder dry but in the end was likely to support Andrea Leadsom.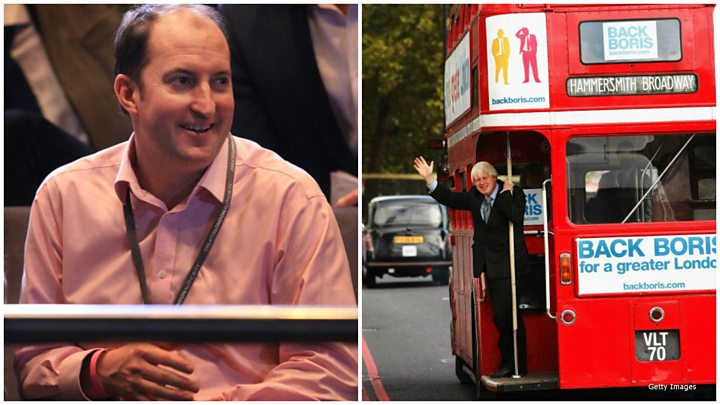 Ms Leadsom herself said today: "Boris would have been a great choice for people and I think it's really important people do have that choice... I am really shocked and disappointed actually."
One friend of Boris Johnson told me that Michael Gove had promised to be chairman of the his campaign. On Sunday he'd produced a list of names of support but then did a volte-face this morning.
This source suggested that there had been a row over who would run the Johnson campaign - Dominic Cummings, who is close to Gove and was a leading light in the Leave campaign, was spurned in favour of Lynton Crosby, the strategist and pollster.
Short of the finish line
Over on the Gove team, a friend of his said that he "had been at the 99th metre with the closing line approaching" when he decided that Boris Johnson just wasn't credible, he'd promised a hundred jobs to three hundred people.
Others in favour of Brexit were troubled by Boris Johnson's article on Monday in which he said that immigration wasn't an important factor in the Leave vote and feared he could backtrack in negotiations.
And the email from Michael Gove's wife, Sarah Vine, suggests that they were having trouble pinning Boris Johnson down over what role he would play in a future government.
Michael Gove's friends are also suggesting that he has the backing of the Chancellor George Osborne.