Election expenses of former Lib Dem MP Norman Baker probed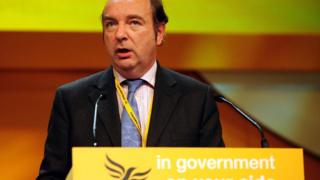 A former Liberal Democrat MP's election expenses are being investigated.
Norman Baker is the second candidate in the Lewes constituency to have his 2015 campaign spending probed by police.
Last month the Sussex force began looking into election spending by Maria Caulfield, the Conservative who ousted him at last year's election.
Mr Baker confirmed the investigation was under way and said he was "confident" his expenses were filed correctly.
Ms Caulfield said: "I am encouraged to see Sussex Police are taking these matters forward, recognising the full and complete transparency the constituents of Lewes deserve and rightly expect."
Twenty police forces are now investigating election spending by Conservative candidates.
The party has maintained throughout that election expenses have been recorded in accordance with the law, including in South Thanet where UKIP leader Nigel Farage was defeated by conservative Craig MacKinlay.
On 1 June a district judge rejected an application by Mr MacKinlay's lawyer and granted Kent police a further year to investigate.
Battle bus
David Cameron was asked by Andrew Marr last Sunday if he authorised the payment of a QC to try to halt that police inquiry.
The prime minister said: "We, like many other parties, had a national battle bus that went to lots of constituencies.
"That bus and the expenses with it, in our view, and in the view incidentally of the Labour party, the Liberal party and others; all treated those as national expenses. I think that is the right approach.
"I am absolutely convinced we can answer satisfactorily all the questions that people are asking."