UKIP's Suzanne Evans says she feels 'bullied' by party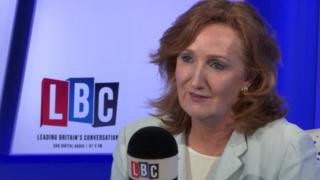 Ex-UKIP deputy chairwoman Suzanne Evans has said she has felt "bullied" by some in the party, but not Nigel Farage.
Ms Evans failed in a High Court bid on Tuesday to overturn a six-month suspension from UKIP for bringing her party into disrepute.
Ms Evans dismissed the claims against her and told LBC radio she felt she was being sidelined because leader Nigel Farage saw her as a threat.
Mr Farage has denied the suspension is due to any previous criticism of him.
He said: "I do not have the time for revenge."
'Humbling'
Ms Evans told the radio station she would like to stand for leader if Mr Farage were to stand down.
But she said would be ineligible to fight a contest if it were held after the EU referendum because of the suspension.
The ban also prevents her from standing as a candidate in the forthcoming elections for the London Assembly.
A petition urging her reinstatement has secured more than 1,000 signatures, which Ms Evans said was "humbling" and "overwhelming".
Ms Evans's suspension from the party came after an internal disciplinary meeting found she had publicly criticised a fellow candidate and held herself out as a party spokeswoman without authority.
UKIP said she had "publicly criticised a fellow candidate in breach of the party rules" and its constitution.
She had signed a petition calling for the removal of a UKIP candidate whom she said held anti-gay views.
Speaking to LBC radio, Ms Evans said she did not accept that the allegations against her were valid "in any way".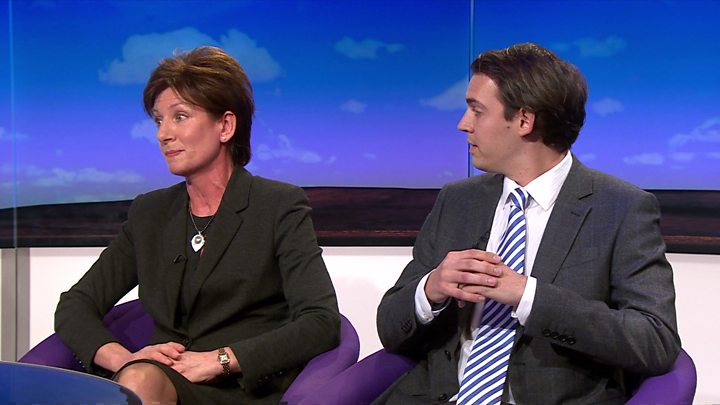 'Drip, drip, drip'
She had been recommended as interim leader by Mr Farage when he announced his resignation after his failure to be elected as an MP at the 2015 general election.
But she was sacked from her policy role in the party in-fighting which followed, when Mr Farage changed his mind and stayed in the post of leader. And last month, she lost her role as co-deputy chairman and welfare spokesperson.
Asked about her treatment by the party, she told LBC: "It's not been very pleasant. I've never been ganged up on as far as I can tell at any one time.
"It's been more of a drip, drip, drip. I feel I've been bullied."
When asked if she felt bullied or treated differently because she was a woman, she said: "Not by Nigel.
"Some other people in the party I think things have been said to me and about me that would not have been said were I a man... not just men, there have been women."
'Unfortunate'
Ms Evans said she had "loved" working with Mr Farage but their working relationship broke down after his "un-resignation".
Asked if she thought he saw her as a challenge to his leadership, she said: "That's certainly what it feels like to me, particularly given the timing of these particular allegations against me."
It would have been better, she said, if he had "stuck to his guns", saying his decision not to had brought "insecurity" in the party.
She said that, had she been leader, she would have campaigned for Mr Farage to get a peerage and to the House of Lords - but denied there had been a coup attempt against him.
Ms Evans, who defected from the Conservatives to UKIP, ruled out a return to her previous party, saying she had been asked - but said no.
In an interview with the BBC, Mr Farage would not comment on the reasons for her suspension, but said it was "unfortunate".
Ms Evans has, in the past, criticised Mr Farage's leadership style, saying he was perceived "as a divisive character".
She recently joined the board of Vote Leave, a group campaigning for the UK to leave the European Union. Mr Farage has backed rival anti-EU group Grassroots Out.
A petition calling for the ban to be reversed, launched by MEP Patrick O'Flynn, has attracted 1,074 signatures.