Leaked IS files show details of 16 UK jihadists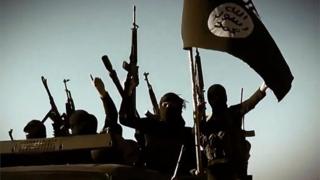 Documents purporting to be so-called Islamic State recruitment files show details of 16 jihadists who travelled to Syria from the UK in 2013.
The data, obtained by the Syrian opposition news website Zaman al Wasl, are part of a tranche of papers showing more than 2,000 people who joined IS.
At least eight of the British fighters are now dead, the BBC understands.
The whereabouts of the remaining seven men are unknown.
Of those named in the documents, two were killed in an RAF drone strike and three who travelled from Portsmouth died in other attacks.
Another man, Mashudur Choudary, returned to the UK after a few weeks and and became the first person in the UK to be convicted of terrorist offences in connection with the conflict in Syria.