David Cameron and Jeremy Corbyn childcare clash at PMQs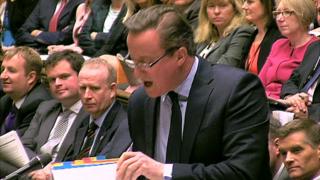 Labour leader Jeremy Corbyn has accused the prime minister of breaking his promise to give families in England 30 hours free childcare a week.
Pointing to a National Audit Office report, he said a third of families would not now receive it.
David Cameron said the report also said "significant progress" had been made.
He said tax-free childcare changes - also highlighted by Mr Corbyn - had been delayed by two court cases, at Prime Minister's Questions.
Mr Cameron said the new scheme - which was meant to be launched in Autumn 2015 - would now be introduced in 2017.
On the promise to deliver 30 hours of free childcare a week, Mr Cameron said pilot schemes would be launched this year, followed by "full implementation" in 2017.
Mr Corbyn said: "One third of families promised 30 hours of free childcare now won't receive it. This is a broken promise.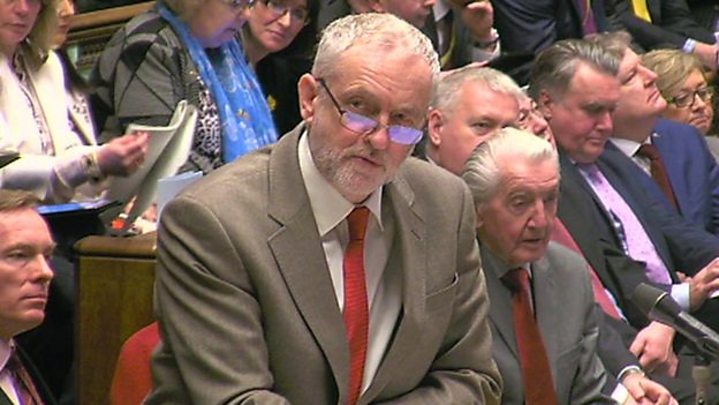 "The NAO report also warns that many childcare providers are not offering the new entitlement due to insufficient funding.
"There are 41,000 three-year-olds missing out on free early education as a result of this. Will the prime minister intervene and ensure those children get the start in life they deserve?"
Mr Cameron quoted the NAO report as saying the government had "successfully implemented" the entitlement with "almost universal" take-up of hours offered, with parents and children "clearly benefiting" and providers "positive" about increasing it to 30 hours.
He then made a jibe about Labour's new economic adviser "one Mr Yanis Varoufakis".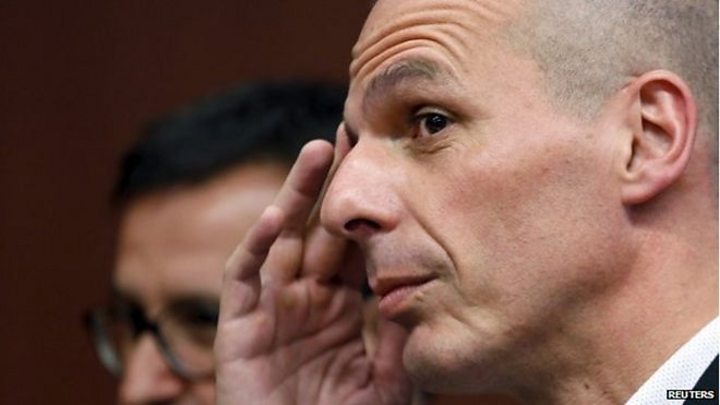 "He was the Greek finance minister who left his economy in ruins.
"That is Labour's policy in two words - 'Acropolis now'."
Mr Corbyn said that would not help the thousands of children who were missing out on the free childcare promised by the government.
He then accused the Mr Cameron of presiding over a "crisis" in teacher recruitment and classroom overcrowding - both points denied by Mr Cameron, who said there were "453 fewer schools that were full or over capacity compared to 2010".