Labour expels paedophilia rights campaigner Tom O'Carroll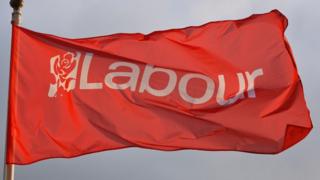 A man who has campaigned for the rights of paedophiles has been thrown out of the Labour Party.
Tom O'Carroll, ex-head of Paedophile Information Exchange which campaigned to lower the age of sexual consent to 10, joined Labour in Barrow-in-Furness last year.
O'Carroll told the North West Evening Mail he had helped canvass in a council by-election.
Barrow and Furness MP John Woodcock welcomed his exclusion.
Mr Woodcock previously tweeted that he was "dismayed" O'Carroll had joined the party, and said he had written to Labour's general secretary, Iain McNicol, to ask for him to be banned for life.
O'Carroll was initially suspended by Labour after The Times revealed he had joined.
He also told the North West Evening Mail he had taken part, along with other new Labour members, in a "lively" debate in the pub with Mr Woodcock about Trident, a subject on which he agreed with Labour leader Jeremy Corbyn.
He added: "I will now step down from the party as I never wanted any of this or to embarrass Mr Corbyn in any way."
Mr Woodcock and deputy leader Tom Watson were among those to say he was not welcome.
A Labour spokesman said: "Tom O'Carroll has been suspended from the Labour Party."
Formed in 1974, the Paedophile Information Exchange (PIE) campaigned for "children's sexuality". It wanted the government to scrap or lower the age of consent.
In 1981, O'Carroll, then PIE's chairman, was sentenced to two years in jail for "conspiracy to corrupt public morals". PIE was disbanded in 1984.
He was sentenced to two and a half years in prison in 2006 for distributing child pornography images.