Charities 'will be silenced' by new grant rules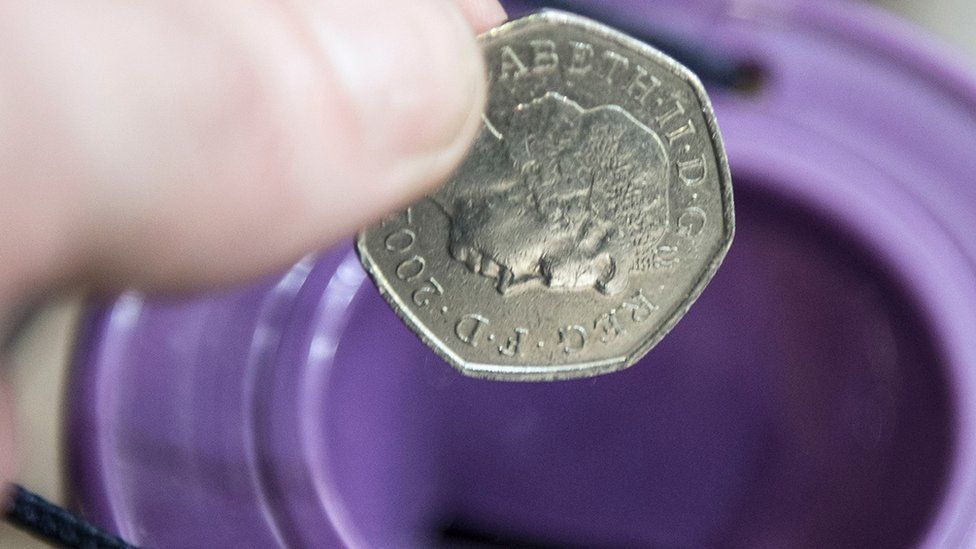 Charities have said new rules on how they spend government grants amount to making them take a vow of silence.
From May, charities and organisations will no longer be allowed to spend taxpayers' money on lobbying ministers.
The Cabinet Office said the new clause in grants would mean funds go to good causes, not political campaigns.
Sir Stuart Etherington, chief executive of the National Council for Voluntary Organisations, said it was an "insane policy" that would not work in reality.
"Take a service charity funded to run a helpline. They may well be dealing with ex-servicemen, there will be policy issues that emerge from that. They're not allowed to tell the government?" he told the BBC.
"The other reason is, if you've got mixed funding, how are you going to know which is the government's and somebody else's?"
The "draconian" move was "tantamount to making charities take a vow of silence", he added.
Under the new conditions , which only apply to grants from central UK government departments, organisations will not be able to use grants for "activity intended to influence - or attempt to influence - Parliament, government or political parties".
However charities will still be able to use privately-raised funds to campaign as they like.
Christopher Snowden, from the Institute of Economic Affairs (IEA), a right-of-centre think tank, agrees with the changes.
"It's not about silencing charities, it's not about stopping charities - whether they get public money or not - from speaking out, of course they should do, it's very important that they campaign and lobby for the things that are important to them," he told the BBC.
"It's specifically about the money that they get from government and how that is spent."
Cabinet Office Minister Matthew Hancock said: "Taxpayers' money must be spent on improving people's lives and spreading opportunities, not wasted on the farce of government lobbying government.
"These common sense rules will protect freedom of speech - but taxpayers won't be made to foot the bill for political campaigning and political lobbying.
However, Conservative MP Sarah Wollaston, who chairs the Commons Health Select Committee, posted on Twitter: "Ending charities ability to lobby ministers wld have serious consequences for #publichealth Balance already distorted in favour of industry."
According to a House of Commons briefing, the estimated total income of the UK voluntary sector (not including charities) in 2012-13 was £40bn, of which £13bn came from government grants.
The Cabinet Office said UK government departments gave the voluntary sector just under £10bn in grants last year.
BBC political reporter Alan Soady said exactly how the new rules would be enforced - and how charities would prove which pots of money funding for lobbying came from - was still unanswered.
There was also some concern in Whitehall that some charities seemed to have been set up primarily to lobby, or that they were straying from their brief on the issues they lobbied on, he said.
The move follows research by the IEA into so-called "sock puppets", where taxpayers' money is given to pressure groups which then campaign for policy changes or extra money.
Former Bishop of Oxford Lord Harries, who chairs a commission which has looked into charity lobbying - the Commission on Civil Society and Democratic Engagement - said the "polarisation" between charities' direct work and policies they wanted to change was "very, very unhelpful".
Charities on the "front line" could often best identify where government policy was failing, and "surely they are morally bound to tell the government they could improve their work to help, say, children in poverty?" he said.
The system has been trialled in grants provided by the Department for Communities and Local Government.
Ministers insisted it had not curtailed the ability of charities such as Shelter from lobbying on housing legislation.