David Cameron and Jeremy Corbyn clash over nurse and student grants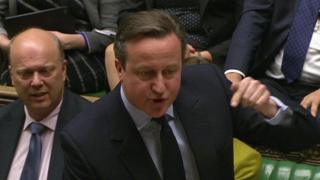 David Cameron and Jeremy Corbyn have clashed at Prime Minister's Questions over the axing of student grants and bursaries for nurses in England.
Mr Cameron said replacing bursaries with loans would mean more nurses would be trained - and scrapping student grants would let more go to university.
He accused Mr Corbyn of wanting to "cap aspiration".
But the Labour leader said the PM was saddling students with debt and robbing the NHS of talented would-be nurses.
Corbyn's style
---
The Labour leader attempted to strike a headmasterly tone, peering over his glasses with disapproval at a Tory heckler and asking "are you done?"
He stuck to the same broad theme for his six questions and used two crowd-sourced questions, from student Liam and aspiring nurse Vicky.
There were nods of approval from deputy Tom Watson as Mr Corbyn tried to throw Mr Cameron's jibes about being against aspiration back at him.
Cameron broadens the attack
---
Aspiration was Mr Cameron's word of the day, as he repeatedly accused the Labour leader of trying to "cap" it.
He ended with the now traditional jibe that he is a threat to national security, broadening it out to cover the entire Labour Party - as well as saying they were retreating into the past.
"We've seen it with wanting to bring back secondary picketing, they want to bring back flying pickets, we've seen it with the idea of stopping businesses paying dividends, and with the absurd idea that nuclear submarines should go to sea without their missiles.
"Anyone watching this Labour Party - and it's not now just the leader, it's the whole Labour Party - they are a risk to our national security, a risk to our economic security, a risk to our health service, and to the security of every family in our country."
The student grant clash
---
Mr Corbyn asked why a student called Liam, who is training to be a maths teacher, would finish his course with debts of more than £50,000, roughly twice his annual income.
Mr Cameron replied: "What I would say to Liam is he is now in a country with a university system with more people going to university than ever before and more people from low-income backgrounds going to university than ever before.
"In addition, what I would say to Liam, and I wish him well, is that he will not pay back a penny of his loan until he's earning £21,000, he will not start paying back in full until he's earning £35,000.
"Our policy is actually going to put more money in the hands of students like Liam, which is why we're doing it."
He claimed Labour plans to scrap loans and fees would cost £10bn, meaning the country would go back to "a situation where people went out, worked hard, pay their taxes for an elite to go to university".
On Tuesday, Labour failed in a last-ditch bid to block the replacement of student maintenance grants in England, which are worth up to £3,500 for university students from poorer families, with loans.
The nurse bursaries clash
---
Mr Corbyn asked why student nurses in England were being hit with an effective pay cut of £900 through the scrapping of bursaries, quoting the example of "Vicky", a single mother from York, who said she could not afford to train as a mental health nurse.
Mr Cameron claimed "two out of three Vickys.. who want to be nurses" are rejected under the current system and nurses have to be brought in from "Bulgaria and Romania" to do jobs that home-grown nurses should be doing.
Mr Corbyn claimed "nine out of 10 hospitals currently have a nurse shortage" and the government's plans would make this worse.
The Labour leader then highlighted comments from Tory MP and former nurse Maria Caulfield who said she would have struggled to train without a bursary.
Mr Cameron denied this, claiming the proposals would actually "uncap" the numbers that go into nursing and create 10,000 extra nurse degree places.
Key clips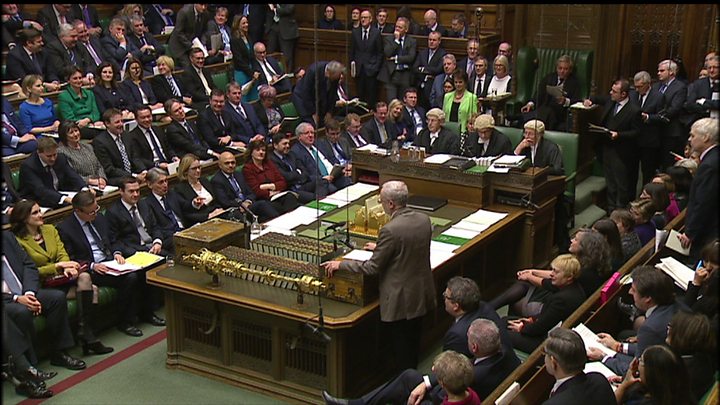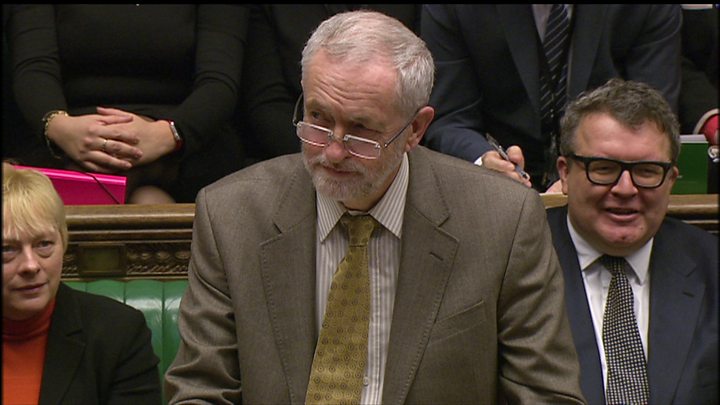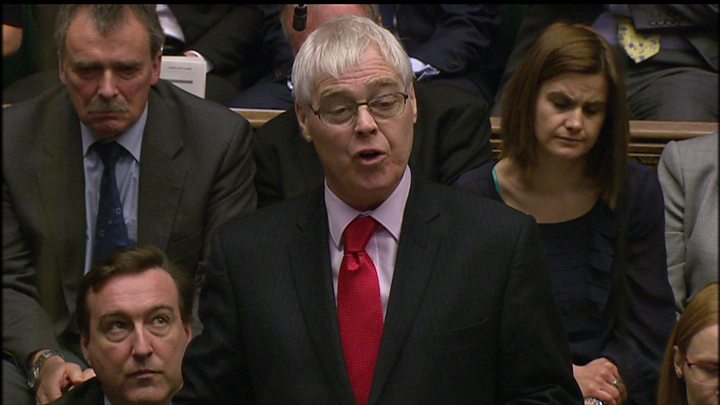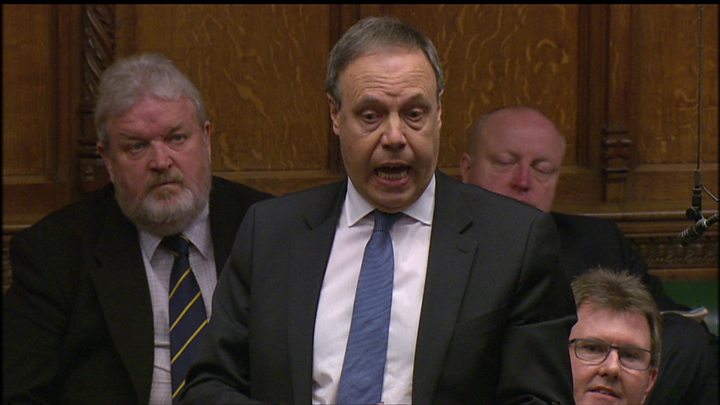 Corbyn taken to task over Falklands
---
Jeremy Corbyn was barracked by Conservative MPs after David Cameron reaffirmed the government's support for Falkland islanders' right to self-determination and rejection of Argentina's claim to the Falklands, which Buenos Aires has maintained since the 1982 war.
Speaking after the Commons clash, a senior Labour source said the party supported "self-determination" for the Falkland Islanders but there was a need for a fresh dialogue with Argentina "to seek a long-term solution to the conflict".
Mr Corbyn sparked controversy in a weekend TV interview by saying he wanted discussions on "some reasonable accommodation" with Argentina, adding that the islanders should have an "enormous say" in any discussions on their future,
Beatles medley
---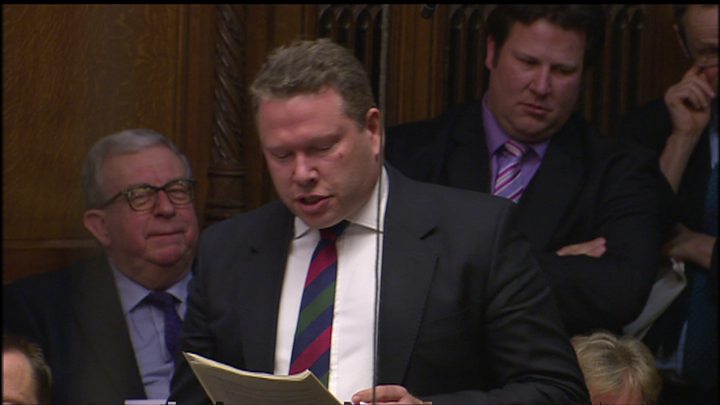 The Conservatives had some Beatles-related fun with Jeremy Corbyn's suggestion, in an interview with the BBC's Andrew Marr, that the UK could retain its nuclear missile submarines but send them to sea without their warheads.
Lincoln MP Karl McCartney set the prime minister up, claiming that Labour's defence policy was "inspired by The Beatles' Yellow Submarine and shows that while the members opposite may Twist And Shout, their current leader certainly needs Help".
Mr Cameron hailed his "ingenious" question before providing the punchline: "All I can say when it comes to Beatles songs, I suspect that the Leader of the Opposition prefers Back In The USSR."