UK government 'open to suggestions' on post-study work visas in Scotland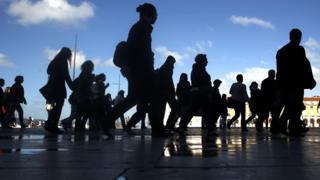 The UK government has not shut the door on the introduction of new post-study work visas in Scotland, the Scottish secretary has said.
David Mundell said last week the UK government had no intention of re-introducing the previous scheme which was abolished in 2012.
But he told the Scottish Affairs committee the government was open to "reasonable suggestions".
Scottish minister Humza Yousaf said the UK government "was all over the place".
He added: "There is cross-sector and cross-party consensus in Scotland for the reintroduction of a post-study work visa.
"From universities and colleges right through to businesses and trade unions, it is widely recognised that giving the brightest minds from across the world the chance to work here after graduation will benefit Scotland economically, culturally and socially."
The Scottish government's Post-Study Work group said last year that the work visa should be reintroduced.
The Smith Commission, set up to look at more powers for Scotland following the independence referendum, said the Scottish and UK governments should explore the possibility of introducing "formal schemes to allow international higher education students graduating from Scottish further and higher education institutions to remain in Scotland".