Telegraph fined over 'vote Conservative' election day email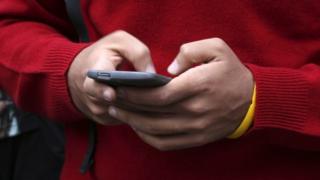 Telegraph Media Group has been fined £30,000 for sending thousands of emails on general election day urging readers to vote Conservative.
The plea came in a letter from Telegraph editor Chris Evans, attached to the paper's daily email bulletin.
The Information Commissioner said it had broken direct marketing rules.
The paper's pro-Tory stance is well known but subscribers had not given their specific consent for that kind of message, it said.
The Information Commissioner's head of enforcement, Steve Eckersley, said: "People may well perceive the paper's editorial content to have a political bias, but when the Telegraph emailed people directly, calling for them to vote for a political party, they crossed a line."
In his letter, Mr Evans described the 7 May general election as the "most important since 1979," adding: "The Daily Telegraph urges its readers to vote Conservative."