Oldham West and Royton by-election: Voting closes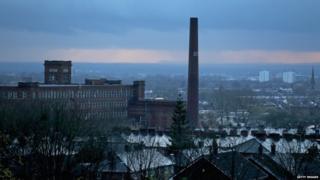 Polls have closed in the by-election to elect a new MP for Oldham West and Royton.
The poll, triggered by the death of long-serving Labour MP Michael Meacher, is the first major electoral test for party leader Jeremy Corbyn.
Labour is defending a 14,738 majority from May's general election.
But it faces a threat from UKIP in what is the first by-election of the current Parliament, with results expected early on Friday morning.
The turnout was 40.26%.
---
Full list of declared candidates:
Conservative: James Daly
Green Party: Simeon Hart
Labour: Jim McMahon
Liberal Democrat: Jane Brophy
Monster Raving Loony: Sir Oink A-Lot
UKIP: John Bickley