Police forces say BBC FOI request is 'vexatious'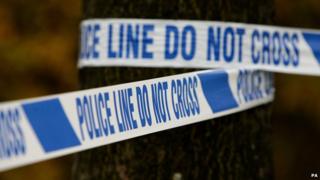 Forty police forces across the country have dismissed as "vexatious" a BBC freedom of information (FOI) application about police monitoring of journalists' communications.
It appears the police have adopted a virtually blanket policy of now rejecting all FOI requests about the use of their surveillance powers to collect communications data on journalists - irrespective of the questions actually asked or how often, if at all, that requester has raised the issue before.
Last month the BBC asked all UK police forces for a copy of their submission to an inquiry by the Interception of Communications Commissioner into police operations relating to the confidential sources of journalists.
The commissioner Sir Anthony May found that in a three-year period 19 police forces had sought communications data for investigations into suspected relationships between public officials and the media. The identity of most of these forces is not known.
'Unreasonable persistence'
Sir Anthony concluded that forces had not been randomly trawling data relating to journalists, but also that police had not generally given enough consideration to questions of "necessity, proportionality and collateral intrusion" or freedom of speech.
Forty forces have now responded in a very similar fashion that the BBC's FOI application does not have to be answered on the basis it is "vexatious", due to the "burden on the authority" and the "unreasonable persistence" of requesters. If an FOI request is vexatious, then the public authority receiving it does not have to consider its substance.
Nearly all the forces have also argued to us that "FOI was never designed to enable applicants to continue a campaign or determined pursuit of information when there are concerns over public authority activities, if these activities have been adjudged to be correct and appropriate".
'Negative articles'
The Police also protested about the number of other media outlets which have sought information about police use of the Regulation of Investigatory Powers Act to monitor journalists' communications.
Police replies have contained the complaint that their previous responses on the topic "attracted negative articles in national press publications".
Other media organisations which have made FOI requests on the same topic have received rejections. These include the Press Gazette, Guido Fawkes, and regional papers such as the Oxford Mail.
The BBC will be appealing against these refusals on the basis that the information sought was a copy of a document that had already been compiled and so our request does not involve an unreasonable administrative burden.
There is just one force so far which has responded differently. Merseyside Police has not deemed the request vexatious, but has instead said it needs longer to assess whether releasing its submission would damage the public interest.