Hugh Robertson, former Conservative minister, to stand down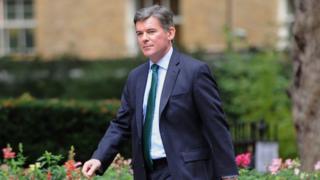 Former Sports Minister Sir Hugh Robertson has announced he is to stand down at May's general election.
The Conservative MP for Faversham and Mid Kent was minister for the Olympics during the 2012 London Games.
BBC South East political editor Louise Stewart said Sir Hugh had decided "now is the time to move on and pursue a career outside of Westminster".
The 52-year-old spent more than 10 years in the army before entering politics, first being elected in 2001.
He held his seat in 2005 and again, with a 17,088 majority in 2010.
He also served as a foreign office minister until last year.
In a statement on his website, Mr Robertson said: "As minister for the Middle East, North Africa and counter-terrorism, I had the opportunity to get involved in the Middle East peace process and to contribute to a part of the world that has fascinated me all my adult life and where I first saw active service as a soldier during the 1991 Gulf War.
"However, having recently reached my 52nd birthday, and with five year Parliaments now part of the political landscape, this is realistically the last opportunity to move on and pursue a new career outside Parliament.
"Both David Cameron in particular, and The Conservative Party in general, will continue to have my full and active support."