Government suffers 100th defeat in Lords since 2010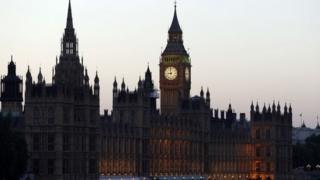 The government has been defeated for the 100th time in the House of Lords since it came to power in May 2010 after losing a series of votes on the Criminal Justice and Courts Bill.
It lost a vote over plans to restrict use of judicial review by 274 to 205, one of two defeats on the issue.
Ministers were also defeated over secure colleges for young offenders.
Peers backed a ban on any girls or boys under 15 being housed in such institutions by 304 votes to 240.
The defeats could still be reversed by MPs as part of a parliamentary process known as "ping-pong" in which the Commons and Lords thrash out their differences over aspects of legislation prior to its approval.
Peers overwhelmingly backed amendments aimed at maintaining discretion for judges in the judicial review process, where taxpayers can challenge decisions made by the government and other public sector bodies.
Among Conservative and Lib Dem peers to rebel against the government on the issue of judicial review included former Cabinet ministers Lord Howe, Lord Patten, Lord Deben and Lord Forsyth.
Former Chancellor Lord Howe also defied the government on the issue of secure colleges for young offenders as did former Conservative Home Secretary Lord Hurd.
Ministers said a pilot college, which is due to open in Leicestershire in 2017 and house 320 young offenders, would not initially house under-15s or girls and promised a report on the issue before there was a change in policy.