Iraq Inquiry set to cost taxpayers £10m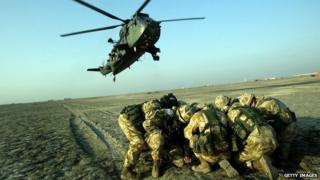 The Iraq Inquiry is set to cost taxpayers £10m, peers have been told.
Answering questions in the House of Lords, Lord Wallace of Saltaire said the figure compared to the £100m spent on the Saville Inquiry into the Bloody Sunday shootings in Northern Ireland.
It would be "inappropriate" for the report to be published in the immediate run-up to the 2015 election, he said.
This means it will effectively have to be ready for publication by the end of February to meet a pre-poll deadline.
Peers and MPs have been pressing the government in recent days on when the Inquiry will conclude its work amid growing fears that there will be a further delay until after May's election.
The Inquiry began its work in 2009 and held its last hearings in 2011
In its most recent update in May, the Inquiry said it had reached an outline agreement with the government over which of the most sensitive declassified documents relating to the 2003 invasion and its aftermath, could be included or referred to in its report.
It said it was considering "gists and quotes of communications" between ex-prime minister Tony Blair and former US President George W. Bush.
The families of UK personnel who lost their lives during the six-year military operation have called for full details of conversations and correspondence between the two men to be made public.
The five-member Inquiry panel, led by Sir John Chilcot, has always declined to say when its report would be released.
But the Inquiry has said it soon hopes to begin the next phase of its work by contacting those criticised in the report, to give them the chance to respond.
On the issue of cost, Lord Wallace said £9m had been spent so far and the final outlay was expected to be £10m.