Pat McFadden returns to Labour's frontbench team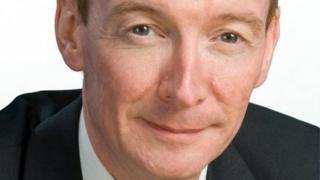 Labour leader Ed Miliband has appointed former business minister Pat McFadden to his frontbench team.
The MP for Wolverhampton South East, who will serve as shadow Europe minister, said he wanted to make a "hard-headed, patriotic case" for Britain in the EU.
He replaces Gareth Thomas, who moves to the north Africa and Middle East brief.
Ian Lucas goes from the foreign affairs team to defence, while Yvonne Fovargue goes from defence to education.
She replaces Rushanara Ali as shadow minister for young people.
Mr McFadden said: "I'm delighted to be joining the front bench at this crucial time. I want to make the hard-headed, patriotic case for both Britain in Europe and for change in Europe so that it works for working people."
He served as a business minister in Gordon Brown's government from 2007 to 2010. After the May 2010 general election he became shadow business secretary, before returning to the back benches in September that year.