Government posters to target benefit fraud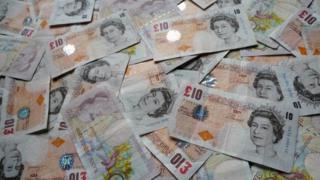 The government is launching an advertising campaign urging benefit claimants to report changes in circumstances or face prison.
It also wants people to report those suspected of committing benefit fraud, which is estimated to cost £1bn a year.
The poster campaign is being extended across almost 50 towns and cities.
Work and Pensions Minister Mark Harper said those cheating the system were also facing "new and better" methods of detection by police and officials.
Calls to the government's benefits fraud hotline topped 150,000 in the past year, an average of more than 600 per working day.
Most of the posters bear questions such as "Claiming benefits?", "More money coming in?" and "Partner moved in?"
They urge the public: "Tell us or risk a penalty," and provide a telephone number.
Mr Harper said: "We are giving benefit claimants every opportunity to tell us if their circumstances have changed, as the majority do.
"But those who cheat the system need to know we will use everything in our power to stop them stealing money from hardworking taxpayers, and that they could land themselves in jail when they're caught."