Clacton by-election candidates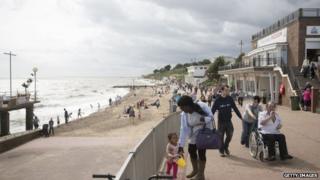 A by-election will be held in the constituency of Clacton in Essex on 9 October.
The previous MP, Douglas Carswell, has defected from the Conservative to UKIP and will be standing for the latter in the by-election.
Labour and the Liberal Democrats have both also chosen candidates contest the seat.
The Conservatives held an open primary to select who will represent them.
---
The full list of candidates, in alphabetical order by surname, is:
Carswell, Douglas - UK Independence Party
Graham, Andy - Liberal Democrats
Hope, Howling Laud - The Official Monster Raving Loony Party
Rose, Charlotte - Independent
Sizer, Bruce Francis - Independent
Southall, Chris - Green Party
Watling, Giles - Conservative
Young, Tim - Labour