Missing people financial 'guardians' proposed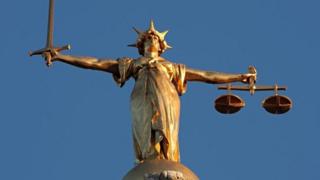 Families of missing people could take control of their absent relative's financial and legal affairs under new powers proposed by the government.
The moves would enable people to "protect a missing loved one's life in their absence" by handling things like utility bills and mortgage payments.
Relatives could become "guardian" of the property and affairs of someone who has been missing for more than 90 days.
The move is intended to help with the practical side of losing a loved one.
Justice minister Lord Faulks said the sudden disappearance of a family member was a "traumatic event for even the most resilient".
"The emotional and personal problems caused by absences of several months or even years are all too obvious, but they can be compounded by the practical consequences of the disappearance," Lord Faulks said.
"We are considering the creation of a status of guardian of the property and affairs of a missing person to help enable these problems to be solved."
Under the proposals, a court would appoint a guardian to handle a missing person's legal and financial affairs for up to four years, with the possibility of an extension.
'Unable to step in'
The guardian would have to account for their actions, such as managing their loved one's direct debits, to a supervisory body.
The proposals are in addition to the introduction of "certificates of presumed death", for which relatives will be able to apply from 1 October when a new Presumption of Death Act is fully implemented.
Under current law in England and Wales, the disappearance of a person does not affect the ownership or control of their property and affairs.
But the new act will allow people to apply to the High Court for a declaration that a person who has been missing for at least seven years is presumed dead.
The missing person's property would pass to others as though they had died and been certified dead. Similar legislation is already in place in Scotland and Northern Ireland.
The charity Missing People said it was "delighted" the government had launched a consultation on the fresh proposals.
Director of policy and advocacy Susannah Drury said: "Missing People regularly hears from distressed families who are unable to step in and look after their missing relative's property and finances while they are missing. In the worst cases, finances are destroyed beyond repair and homes can be lost.
"This is why Missing People has been campaigning for guardianship to enable families to protect a missing loved one's life in their absence."