MPs criticise project 'weaknesses'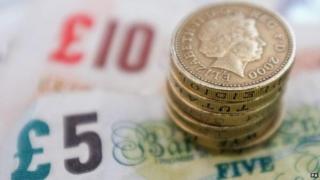 There are "serious weaknesses" in the government's ability to carry out large-scale projects, MPs have warned.
The Major Projects Authority (MPA), which co-ordinates such work, needs more powers to stop a "huge and rising cost to the taxpayer", the Public Accounts Committee said.
It called for better planning and more reporting of when ministers have refused its recommendations.
But the government said the MPA was going "from strength to strength".
In May this year, the total cost over the lifetime of the projects overseen by the organisation was estimated at £488bn, up £134bn on the previous year, the committee said.
'More formal'
Committee chairwoman Labour MP Margaret Hodge, said the MPA had made "progress", but "without stronger powers it is unlikely to achieve its aim of a systemic improvement in project delivery across government".
The committee said the MPA - set up in 2011 - had only "informal" influence over Whitehall departments.
"It needs to have stronger, more formal mechanisms for driving change, and there should be transparency where ministers or officials have rejected its recommendations," said Mrs Hodge.
She added: "There remain serious weaknesses in government's project delivery capability."
The government said the MPA was "going from strength to strength" and "increasing transparency around major projects and ensuring projects are set up to succeed from the outset to get the best value for money for the taxpayer".
A spokesman said: "As part of our long-term economic plan, the MPA has helped departments save the taxpayer over £2.4bn last year against a 2009-10 baseline. We are looking forward to building on this success and we will respond to the report's recommendations shortly."