Welfare reform must continue, Iain Duncan Smith says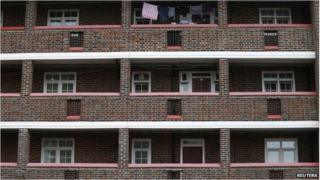 Welfare reforms driving the "jobs miracle" must continue, says Work and Pensions Secretary Iain Duncan Smith.
In a speech in London, he said that changes so far had played a key role in getting people back into work and ending a welfare dependency culture.
But they needed to go further as the UK faced challenges from other countries.
Although the idea of limiting child-related benefits to the first few children in a family had been looked at, it was not going ahead "right now".
Culture change
Mr Duncan Smith said the policies of the last Labour government led to whole sections of society being left on the sidelines and communities marked by widespread unemployment.
"The number of households where nobody had ever worked doubled - and the welfare bill rose by twice as much as average earnings," he said.
"More than half of the rise in employment that we saw was accounted for by foreign nationals. And not just in London - three-quarters of Eastern European migrants in employment live outside London.
"Immigration into the UK has been a supply-and-demand issue. Businesses needed the labour and because of the way our benefit system was constructed, too few of the economically inactive took the jobs on offer."
Mr Duncan Smith said that when the Conservatives and Liberal Democrats took office in a coalition government in 2010, almost five million people were on out-of-work benefits.
"It was clear to me that in large part this situation was the product of a dysfunctional welfare system that often trapped those it was supposed to help in cycles of worklessness and dependency.
"My one aim as work and pensions secretary has been to change this culture - and everything we have done, every programme we have introduced, has been about supporting everyone who is able to into work."
Reform 'chaos'
Mr Duncan Smith said the scale of change instigated by the government had been "enormous" and the policies being delivered were changing the country "for the better".
He said that the Bank of England deputy governor had said "the UK jobs miracle - with more people going into work and unemployment falling dramatically - is hugely down to the welfare reforms".
But Rachel Reeves, Labour's shadow work and pensions secretary, said: "David Cameron's government has failed to control social security spending and is set to overspend on welfare by a staggering £13bn.
"Under Iain Duncan Smith, housing benefit spending is rising, not falling.
"The number of working people claiming housing benefit is set to double between 201018 costing every British household £488.
"The government's flagship welfare reforms are in chaos.
"Millions of taxpayers money has been wasted on the £12.8bn universal credit, which less than 7,000 people are claiming."
Cuts proposed
Meanwhile, the centre-right Policy Exchange think tank has written a report suggesting a reduction of the current benefit cap of £26,000 a year by 10% for people living outside London and the South East, to reflect different income and housing costs across the UK.
It also estimates that £1bn could be saved by paying child benefit for only four children and progressively reducing payments after the first child.
Chancellor George Osborne has suggested that annual welfare savings of £12bn need to be found to avoid further cuts to departmental budgets.
Asked in a BBC interview about the Policy Exchange ideas, Mr Duncan Smith said he would not reject the ideas, saying they were things that had been looked at in the past but were not being put forward as government policy "today".