Interception commissioner injured in road accident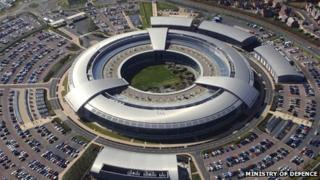 The man who oversees phone-tapping and interceptions by the security services and the police is standing aside temporarily after a road accident.
The BBC understands that Sir Anthony May suffered multiple injuries after a collision with a motorbike while crossing a road several weeks ago.
Sir Anthony, a former judge, became interception commissioner in 2012.
His team scrutinises interceptions and warrants carried out by MI5, MI6, GCHQ, the police and other public bodies.
Warrants can be signed by any of five senior cabinet minsters covering England, Wales and Scotland.
The BBC has been told that the prime minister has approved the appointment of Sir Paul Kennedy - the former interception commissioner - to take over on an interim basis.
It is expected he will be in the job for at least several months.
In his last report, for 2013, published in April, Sir Anthony, 73, revealed that there had been 2760 interception warrants authorised.