Cameron's reshuffle will be bigger than thought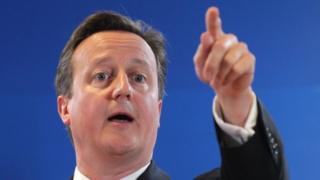 David Cameron is preparing to carry out a far wider reshuffle of his government than had previously been thought.
Several sources in Whitehall have told me to expect substantial changes when the prime minister reshapes the team that he will lead in to the election.
The consensus until now was that apart from a few Cabinet retirements, most of the changes would focus on refreshing the lower ministerial ranks. But I am told Mr Cameron is thinking big in the reshuffle that he is expected to carry out early next week.
One source said: "I think it is going to be bigger than we thought."
Another said: "Last time was a mini reshuffle. This will be a proper reshuffle. Prepare for rabbits out of a hat."
Reshuffle speculation is by definition just that. Most of the decisions are known only to the prime minister, his chief of staff and the cabinet secretary, and many have yet to be made.
But here are a few unsubstantiated predictions shared with me by ministers, MPs and officials:
Going down?
First of all, it is pretty clear that some old stagers are moving on. MPs say chief whip Sir George Young is openly looking forward to his departure, noting in tea room discussions that this would be the fourth time he had been sacked as a minister during his career.
He was of course brought back into government out of retirement to replace Andrew Mitchell when "plebgate" struck. The minister without portfolio, Ken Clarke, told a House of Commons dinner earlier this week about his plans "for the fortnight in which I am likely to remain in government".
But there is also speculation that other more experienced members of the Cabinet might be moved on, such as the Communities Secretary Eric Pickles and the leader of the House of Commons, Andrew Lansley. Some MPs expect the Welsh Secretary David Jones to be replaced by his deputy Stephen Crabb. There is even some talk of the welfare secretary Iain Duncan Smith doing a job swap with the defence secretary Philip Hammond.
Going up?
So who might move on and up? Some MPs expect the deputy chief whip Greg Hands to replace Sir George Young but others are lobbying against this, saying it would be wrong for someone so close to George Osborne to hold such an important disciplinary role within the party.
Some expect the former Home Office minister, Mark Harper, who resigned because his cleaner was an illegal immigrant, might return to government as deputy chief whip.
One MP said: "Mark is very popular. He resigned quickly. And he has been popping up in a lot of obscure debates recently."
Another MP said he expected Eric Pickles to become chief whip, the culture secretary Sajid Javid to move to communities and local government, and Esther McVey to enter the Cabinet as culture secretary.
As well as Ms McVey, Mr Cameron is also hoping to promote more women, with speculation focusing on Liz Truss,Nicky Morgan, Amber Rudd, Priti Patel and Penny Mordaunt.
As for the Lib Dems, they are saying their limited ministerial changes will focus on the lower ranks and are playing down expectations that the business minister Jo Swinson might replace Ed Davey as energy secretary.
Update
Twitter speculation about Iain Duncan Smith's position has been fuelled by reports of a phone conversation overheard on a train.
Sarah Quinney, a stage manager from Chichester, posted a message on social media saying she had heard someone - thought to be a special adviser to Iain Duncan Smith - saying he had agreed to be moved from his department in the reshuffle to be replaced by "someone called Esther".
However, friends of Mr Duncan Smith have made it known he is not going anywhere. They have also knocked down my suggestion he might swap with Defence Secretary Phillip Hammond, saying he gets all the fighting he wants at the DWP.
It should be stressed that the special adviser at the centre of the social media speculation, Romilly Dennys, says the story is "complete fabrication".