Passport boss set to face fresh questions from MPs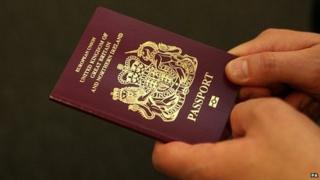 MPs are to recall the head of the Passport Office for a second round of questioning about delays in the handling of applications.
Home Affairs Select Committee chairman Keith Vaz said Paul Pugh had assured MPs last month that the situation was "under control".
But he told the BBC that the number of applications in the system had risen sharply in the recent weeks.
Ministers have apologised for delays, saying requests are at a 12-year high.
Unions have blamed the backlogs on staff cuts over the past four years.
Appearing before MPs last month, Mr Pugh said he had anticipated an increase in the agency's workload after it took over responsibility for applications from British citizens living abroad from the Foreign Office.
But he said that could not explain the scale in the demand for passport renewals this year, with nearly 400,000 more applications in the first five months of 2014 than over the corresponding period the previous year.
The BBC's John Manel said the latest figures showed that the number of applications categorised as "work in progress" had risen from 483,000 at the start of June to about 537,000 three weeks later.
At the same time, he said the total number of passports issued went down by almost 15,000 while the number of standard applications being dealt with within the target of three weeks dropped from 77% to 61%.
The Passport Office chief executive is expected to be recalled to face further questions next week.
"Mr Pugh must come in and give evidence again because when he last saw us he was telling us that everything was under control," Mr Vaz, a Labour MP, said.
"I think we need an operational answer as to why, with all these measures, all this additional money, millions being spent on overtime, we have an increase in the number of applications in progress."
The Home Office says it is not unusual during peak periods for the Passport Office to operate with high numbers of applications in the system at any one time, with the summer holidays increasing the number of people seeking to renew their documents.