MPs say they feel 'bullied' over sex abuse probe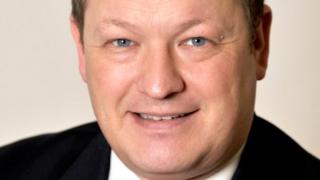 MPs have felt "bullied" into signing a petition demanding an inquiry into child sex abuse, MPs have heard.
Labour's Simon Danczuk told the Commons Home Affairs Select Committee that over 120 MPs had signed a letter to the Home Secretary calling for a probe.
But Tory Mark Reckless said some colleagues were fearful that if they did not sign they would be accused of being "sexual abuse deniers".
Mr Danczuk helped expose Liberal MP Cyril Smith as a child sex abuser.
He said he had come under pressure about whether he should name suspects or not.
He told the MPs that Smith, a former Rochdale MP, had only escaped prosecution because "he was part of network of people" who protected each other.
Hillsborough-style probe?
He said the police had investigated Smith, who died in 2010, from the 1950s to the 1990s, but no prosecution was brought.
"He only stopped because he died," said Mr Danczuk, the current Rochdale MP.
"He was part of a network of people that were protecting each other - in terms of this type of abuse - that allowed him to get away with the crimes he committed."
Mr Danczuk said he wanted a "Hillsborough-style" inquiry into the extent of child sex abuse among people in high office "to give a voice to the voiceless".
"I actually think that politics is the last refuge of child sex abuse," he said, stressing that other institutions like the police, local authorities and the media had dealt with it.
"But in terms of politics there's a view that we should sweep it under the carpet, that we shouldn't name people," he said.
"There's pressure applied as to whether I name people or not."
Mr Danczuk said more than 120 MPs had sent a letter to Home Secretary Theresa May calling for an inquiry. "We have seen a sea-change in terms of this type of issue," he said.
But Mr Reckless said some MPs had felt bullied into signing up in case they were accused of being sexual abuse deniers.
Mr Danczuk recently published a book alleging more than 140 complaints had been made by victims about Cyril Smith, but the former MP had been left free to abuse children as young as eight.
Greater Manchester Police and Rochdale Council are carrying out two separate investigations into child abuse allegations involving the late MP.
More than 100 MPs are calling for a larger inquiry into historical claims of child abuse in schools, hospitals and care homes.