Stars gather for Cameron's celebration of the arts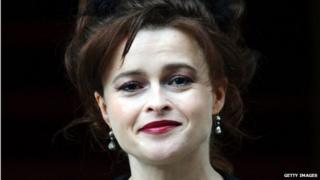 David Cameron has been hosting famous names from the arts and entertainment to celebrate their contribution to society and the British economy.
Those attending a reception in the courtyard of the Foreign Office included Helena Bonham Carter, Cilla Black and Sir Bruce Forsyth.
The gathering has drawn comparisons with the Cool Britannia party thrown by Tony Blair in No 10 in 1997.
Afterwards Mr Cameron hosted a No 10 dinner for top media bosses.
Guests attending the reception in the Foreign Office included veteran entertainer Ronnie Corbett, actor John Barrowman and film director Richard Curtis.
Those also invited to Downing Street included BBC director general Tony Hall, ITV chairman Michael Grade, Miramax Films boss Harvey Weinstein and theatre impresario Lord Lloyd Webber.
Ms Bonham Carter declined to be drawn on the government's record on the arts when she was asked about the issue as she entered No 10.
The star of the King's Speech and the Harry Potter franchise, among other films, said she couldn't think of "anything intelligent" to say and would "postpone" her answer.
Lord Fellowes, the creator of Downtown Abbey - who is also a Conservative peer - said he was looking forward to a "good dinner" rather than discussing politics.
But pressed on the matter, he said the government had a better record than its immediate predecessors of encouraging film and TV production in the UK through its support for tax breaks.
Mr Cameron told the assembled guests that the UK had always "punched well above our weight" in culture and the arts.
"We don't have the natural resources to rival other nations but we've got the cultural resources," he said. "We've always had rich seams of thought, creativity and ingenuity to mine. So let's resolve to keep on leading the world with our culture."
Chancellor George Osborne, who recently hailed the decision to film the latest Star Wars movies in the UK as evidence of the UK's support for the creative industries, was among the ministers attending.