MI6 chief Sir John Sawers to step down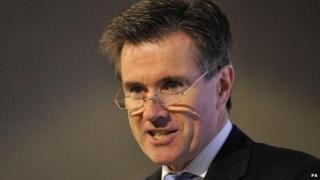 Sir John Sawers, chief of the Secret Intelligence Service, known as MI6, is to step down in November after five years in the post.
His successor will be chosen by the Cabinet Office and will need to be approved by the Foreign Office and the prime minister.
Sir John was Britain's ambassador to the United Nations before being named as the head of MI6 in 2009.
He also spent three years as Tony Blair's foreign policy adviser.