Bat faeces making churches unhygienic, warns bishop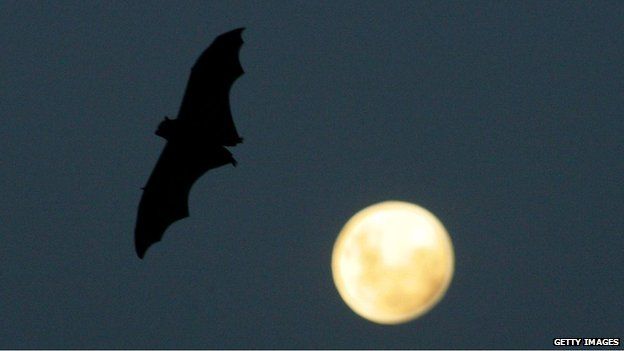 Bat faeces and urine have made parish churches "unhygienic" for worshippers and more like "barns", a Church of England bishop has said.
The Bishop of Norwich, Rt Rev Graham James, noted that parishioners sometimes ate in churches.
"I doubt any other eating place would be allowed to be so unhygienic," he told the House of Lords.
Conservative peer Lord Cormack agreed that bats were a "particular menace" to church-goers.
He described an instance in which "the vicar had to shake the bat faeces out of her hair while celebrating holy communion at the altar".
The Bishop of Norwich also warned there was a "pending crisis" in the maintenance of church buildings.
"I'm not sure what the future holds in 20 or more years' time," he said.
"It is always odd to me that our Parish churches do seem to be treated much more as barns than they do houses. They are places where people gather to worship and to eat, not just the sacrament of holy communion, but more socially as well."
As many as 6,400 churches and chapels in England have a bat presence, according to Prof James Hales, of University College London, who is carrying out research into claims that bat faeces and urine can damage historically important artefacts.
All 17 species of British bats are protected by law to prevent a further decline in numbers, meaning they cannot be removed.
"In many of these buildings, the presence of bats may go entirely unnoticed or will be welcomed, however there are occasions when occupancy by bats creates issues that can be difficult to resolve."
Public Health England says there is no risk to human health from bat droppings or urine.
A rabies-like virus has been found in bats in the UK twice in recent years but it very rarely crosses the species barrier to humans and can only be spread through a bite or a scratch.
In April, a Norfolk vicar spoke out about a 300-strong colony of Natterer's bats roosting in his church roof.
Rev Stephen Thorp, of St Andrew's Church in Holme Hale, said the bats were "showering parishioners" with faeces and urine and it was making couples look elsewhere for weddings.