Dorrell steps down as Commons health committee chair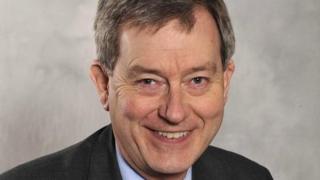 Former Conservative cabinet minister Stephen Dorrell has stepped down as chair of the Commons health select committee with immediate effect.
In a letter to Commons Speaker John Bercow, he said he wanted to contribute to debate on the health service in the run-up to the 2015 election from a "less overtly political position".
A ballot is now likely to be held for the vacant position.
Mr Dorrell was health secretary in John Major's government in the 1990s.
In his letter, Mr Dorrell said he had tried to chair the committee "in a way which emphasises the broad measure of agreement which (he) believes exists across party divisions on the key objectives of health policy".
But he added: "In a pre-election period, I can make a more effective contribution developing this thought process from a less overtly political position."
Mr Dorrell was elected to chair the committee in 2010. Having served in government for ten years between 1987 and 1997, the MP for Charnwood has been on the backbenches since 1998.