Minister 'corrected' by wife after recycling error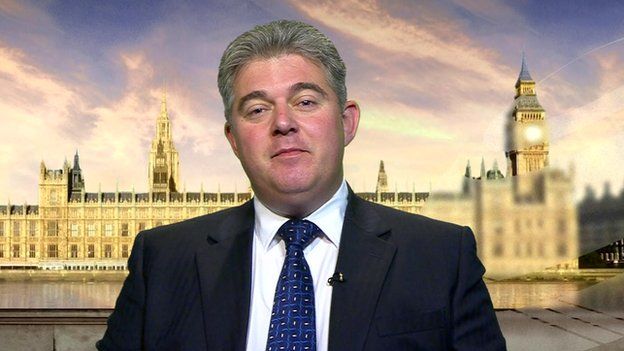 A local government minister has been "corrected" by his wife after he got his facts wrong on what he could and could not recycle in a BBC interview.
When asked on BBC Breakfast whether he could recycle yoghurt pots in Great Yarmouth where he lives, Brandon Lewis said "yes, we can absolutely".
But he later admitted making a mistake.
"Wife already corrected me," he tweeted, adding that his "mixed memory re yogurt vs plastic bottles which are ok confirms point re #keepitsimple".
Mr Lewis, Conservative MP for Great Yarmouth, is a former council leader himself and now a junior minister at the Department for Communities and Local Government.
Great Yarmouth Borough Council's website makes it clear that no plastic other than bottles can be recycled, stating that yoghurt pots, food containers and bags need to be deposited in a separate rubbish bin.
Mr Lewis made the yoghurt pot error during an interview on BBC Breakfast responding to viewers' concerns that recycling procedures were too complicated and confusing.
Mr Lewis acknowledged there were different rules in different parts of the country but he had said that "to be fair, my council, Great Yarmouth, are pretty good at educating people and making people very clear about what they can and cannot recycle".
"This is a variation across the country. We would all like to see more recycling but it has to be in the right way," he said.
"Different councils will have different ways of doing things in some places because they have different access to market and a different way of working with their residents."
While incentives and education had a role to play in encouraging good habits, he said the best way to increase recycling rates was to make it "really easy" for people to separate out their rubbish.
"We should not be penalising people for getting the wrong thing in the wrong bin because the council has got some complicated system. We want to see it made really simple and as accessible as possible."
Recycling rates in England had soared in the past 15 years, he said, and were now above 40%.
While councils were being encouraged to share best practice with other authorities and to learn from each other, he acknowledged that more needed to be done to help residents.
Before his spouse's intervention, a number of other Twitter users pointed out Mr Lewis' error. In a subsequent message on the site, he posted a link to the council's recycling guidelines "for clarity".
Mr Lewis became a minister in the Department for Local Government and Communities in 2012. Before becoming an MP, he was leader of Brentwood Borough Council between 2002 and 2009.