Ed Miliband turned down Pfizer meeting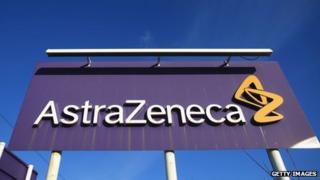 Ed Miliband turned down a meeting with the boss of US drug company Pfizer just days before he criticised the government's handling of the firm's plan to take over the UK's AstraZeneca.
A letter from an aide said the Labour leader was busy with the European election, BBC Newsnight has learned.
But Mr Miliband later said "the stakes could not be higher" over the deal.
Labour sources said it was more appropriate for the shadow business secretary to take part in any talks.
The government has defended its action in regards to Pfizer's move for AstraZeneca.
Current public interest powers available to ministers allow them to intervene in takeover deals and mergers in a limited number of instances. These include national security concerns, media company mergers and banks.
They do not give ministers the scope to address concerns about jobs or investment in research and development raised by the potential Pfizer takeover.
AstraZeneca employs more than 51,000 staff worldwide, with 6,700 in the UK. Pfizer has a global workforce of more than 70,000, with 2,500 in the UK.
But Mr Miliband has challenged David Cameron to widen the test, accusing him of "cheerleading... on the basis of a short letter with inadequate assurances".
He has called for an inquiry into whether the planned move for AstraZeneca - the biggest takeover of a UK company by a foreign firm - is in the UK's national interest.
'Out campaigning'
On Wednesday, the Labour leader clashed with Mr Cameron at Prime Minister's Questions over the proposed takeover.
However, on 28 April, after the £63bn bid was confirmed, Pfizer chief executive Ian Read wrote to the Labour leader in a letter titled, "Possible Merger Transaction to Create New Company", explaining why he believes the deal would be a "strong and complementary fit".
In the letter, he requested a meeting or a call with Mr Miliband.
But the Labour leader's chief of staff, Tim Livesey, wrote back the following day to say that Mr Miliband would be too busy "out campaigning most of the time".
He wrote: "We are just entering a pre-electoral period here in the UK. I'm afraid that this will make a meeting with Ed very difficult for the next month."
Mr Livesey said shadow business secretary Chuka Umunna was is in discussions with Pfizer's UK chief Jonathan Emms and "we will continue to take a close interest".
Labour sources say that they are now trying to find space in Mr Miliband's diary to be able to meet with Mr Read or arrange a phone call when he is in the UK to appear in front of MP s next week to discuss the "important" deal.
Two parliamentary select committees - the Business Select Committee and the Science and Technology committee - have said they intend to summon the bosses of both companies to answer questions.
Business Secretary Vince Cable said the government would not let Pfizer use the UK as a tax haven and promised to secure British science jobs.
Speaking on the BBC's Question Time programme on Thursday, Mr Umunna said he reiterated Labour's position that rules should be changed so that ministers could decide whether deals such as the Pfizer bid should go ahead.
He added that Pfizer's commitments to the government were "not worth the paper they are written on" because it has suggested that the merged company could potentially be broken up, "which would be bad for Britain".
The Conservative Party seized on the revelation that Mr Miliband had turned down a meeting with Pfizer, accusing the Labour leader of "posturing".
Conservative chairman Grant Shapps said: "Once again we can all see through Ed Miliband and his political games.
"He's relying on short term gimmicks and sound bites when the truth is he's weak and opportunistic with no plan for the country."