Labour mustn't be too clever - MP John Mann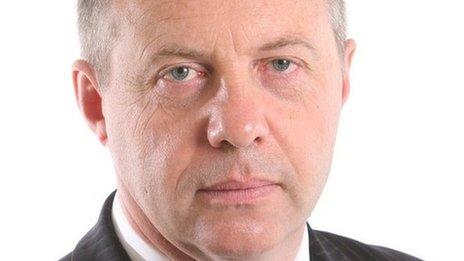 A Labour MP has warned that the party is trying to be "too clever" and has urged leader Ed Miliband to be "much clearer" in setting out his policies.
The comments come as opinion polls suggest Labour's lead over the Conservatives is narrowing.
But shadow business secretary Chuka Umunna said these often "fluctuated" and "what matters is how people vote".
Polls for the Mail on Sunday and the Sunday Times say Labour's lead over the Conservatives has fallen to a single percentage point following Chancellor George Osborne's Budget on Wednesday.
He promised to reform the pensions system to allow people more choice on how they spend their savings rather than buying annuities, which pay a regular income.
Discussing the polls, Mr Mann, MP for Bassetlaw in Nottinghamshire, told Pienaar's Politics: "Of course it's a warning shot. It would be naive to think otherwise, and the message is that we need to much clearer and simpler in putting across what our alternative is and what we stand for."
He added: "I don't just mean Ed Miliband. I mean the whole of Labour Party, not least the leadership, which means the shadow cabinet.
"We need to be much clearer in getting out in simple terms that it's the wrong type of cuts that the government is making, to say what cuts we would make, and what ones we'd reverse, such as on policing and NHS."
Mr Mann also said: "We're trying to be too clever - too many nuanced messages to too many different people. It needs to able to address my constituents, and people like them around the country in simple unambiguous terms.
"I think the Tory bounce this week is a temporary one, but there was a pretty simple message from George Osborne: 'We're going to help out pensioners with the mess on annuities.'
"That's a popular message because it's true. We need to be adopting simple, clear messages, obviously backed by policy that stand up to scrutiny."
But Mr Umunna told BBC One's Andrew Marr Show: "Polls go up and down - they fluctuate. Frankly if we obsess over polls, we wouldn't be doing our job properly. What matters is how people vote."
He said Labour had gained "tens of thousands of members" since the 2010 general election, adding: "People are seriously talking about us winning and that's not what they were saying then."
Research by Survation for the Mail on Sunday puts Labour on 35%, up 1% on its rating in January. But Conservative support increased surged by 4% to 34%. The online survey of 1,000 adults was carried out on Thursday and Saturday.
Another poll, by YouGov for the Sunday Times, found the Conservatives were a single point behind, on 36% to Labour's 37%. YouGov questioned 2,103 adults on Thursday and Friday.