David Cameron to visit Israel and Palestinian territories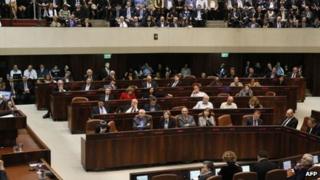 David Cameron will hold talks with key players in the Middle East peace process when he visits Israel and the Palestinian territories this week.
The UK prime minister is to meet Israeli counterpart Benjamin Netanyahu and deliver a speech to the country's parliament, the Knesset, on Wednesday.
He will also discuss the situation with Palestinian leader Mahmoud Abbas.
Due to take place last month, the two-day trip had to be postponed due to the flooding crisis in England.
It will be Mr Cameron's first trip to Israel since he entered Downing Street.