Labour seeks answers over arrest of Cameron adviser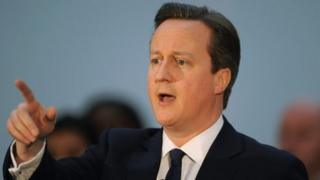 Labour has said No 10 has questions to answer about the resignation of a senior aide to the prime minister on suspicion of an offence "relating to child abuse imagery".
It has written to Cabinet Secretary Sir Jeremy Heywood to ask about the chain of events surrounding Patrick Rock's arrest last month and what David Cameron and other officials knew.
The BBC's James Landale said Labour was ratcheting up the political pressure.
Mr Rock has not been charged.
The prime minister said he was "profoundly shocked" by the allegations against Mr Rock but insisted that officials had handled the issue in "the correct way".
Downing Street has said Mr Rock resigned as deputy head of the No 10 policy unit on 12 February after No 10 had been made aware of a potential offence.
It said the matter was referred to the National Crime Agency (NCA) and he was arrested at his home the following day.
However, news of his resignation did not become public until earlier this week when it was revealed by the Daily Mail.
'Heart of government'
In their letter to Sir Jeremy, Labour says it recognises that the police investigation must be allowed "to take its course".
However, shadow minister Jon Ashworth said there were a number of "important questions" that did not relate to the investigation itself that needed to be answered given Mr Rock's "senior role at the heart of government" and "close working relationship" with Prime Minister David Cameron.
Among the questions he is asking are:
When was No 10 and David Cameron himself first made aware of Mr Rock's involvement in a potential offence?
How much time elapsed between this, Mr Rock being spoken to and the police being alerted?
What contact have officials had with Mr Rock since his resignation?
Why were details of his resignation not made public immediately?
What was Mr Rock's level of security clearance?
Speaking on Tuesday, Mr Cameron said he had been told about the issue "pretty much as soon as it was discovered" and he was convinced No 10 had handled it in the right way.
Downing Street has confirmed that officers searched computer systems in No 10 as part of their inquiry but said it would be inappropriate to comment further.
The Daily Mail reported on Wednesday that Mr Rock had also previously been the subject of a formal sexual harassment complaint understood to involve a senior female civil servant.
The newspaper said the complainant had moved out of No 10 to another department after the case - which is unrelated to the current investigation - had been examined by Mr Cameron's chief of staff Ed Llewellyn.
No 10 confirmed there had been a grievance procedure involving Mr Rock but this had been "appropriately resolved with the consent of, and in consultation with, the person involved".
Labour wants to know whether a formal process was undertaken to investigate this allegation, and who was involved in it, as well as what knowledge Mr Cameron and the cabinet secretary had of it.
Mr Rock had been a fixture in the upper echelons of the Conservative Party for three decades, initially working for Margaret Thatcher, and had been brought back into Downing Street by David Cameron in 2011.
As deputy head of the policy unit, he was one of a number of officials who had been working on policies to rid the internet of child abuse, our correspondent said.
Mr Rock was involved in preparations for a summit last year, working with the NCA, at which leading companies agreed to make it as difficult as possible to find images of abuse on their search engines.
Downing Street said ministers, not advisers, determined the policy.